Client Private
Year 2013-2020
Scope Concept, Design, Documentation
Team Wes Grunsell, Peter McGregor
Photos Tom Ferguson, Anthony Basheer
Awards 2021 NSW AIA Award for Heritage Architecture,
Highly Commended, National Trust Awards
This most complex project involves architectural refurbishments to an existing 7 level, 1966 apartment building on the Coogee Beach front. The existing building is more than 50 years old, needed repair and maintenance. Its distinctive brickwork was repaired, and re-mortared with all brick-ties replaced. The distinctive blue glazed brick spandrel panels were replaced with ascending tones from a dark blue base to mid blues and white at the top.
All 28 apartments had their existing 4m2 balconies removed and replaced with larger more commodious balconies. The new larger balconies have been designed to update the building, responding to its angled form, and improve the amenity of all the residents. As well as repair and maintenance a new cafe restaurant room was grafted over and in front of an existing carpark, thus transforming this 1960s "object" building into a part of the urban fabric. The streets cape has been transformed. What was an ugly metal fence and bitumen carpark is now an active urbane street wall. The new cafe room will have a 15 metre panoramic column-free view over Goldstein Reserve to the beach. The concrete structure, necessary for the balconies above, was continued to create a long horizontal frame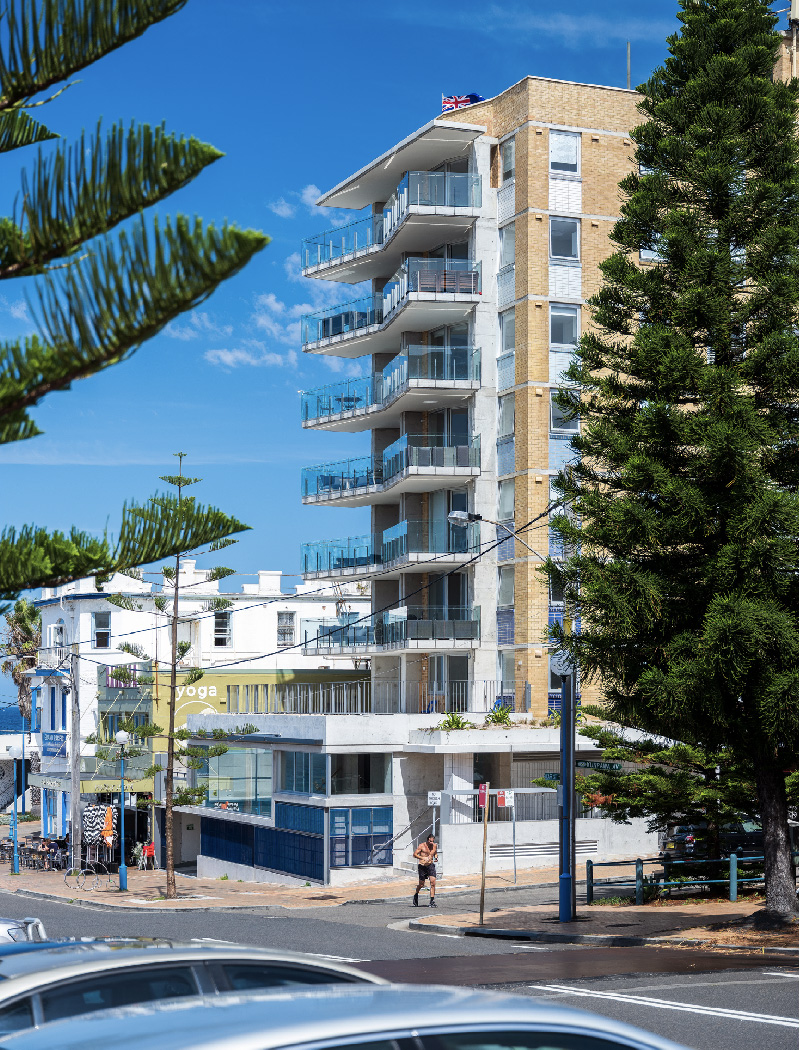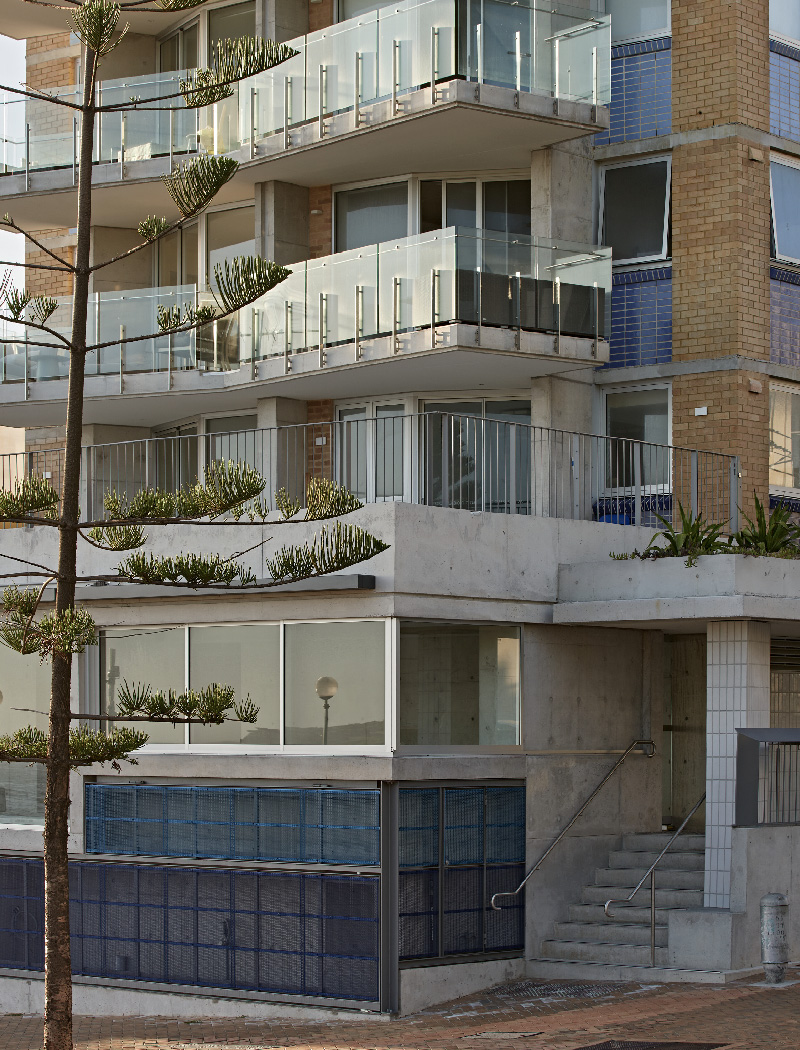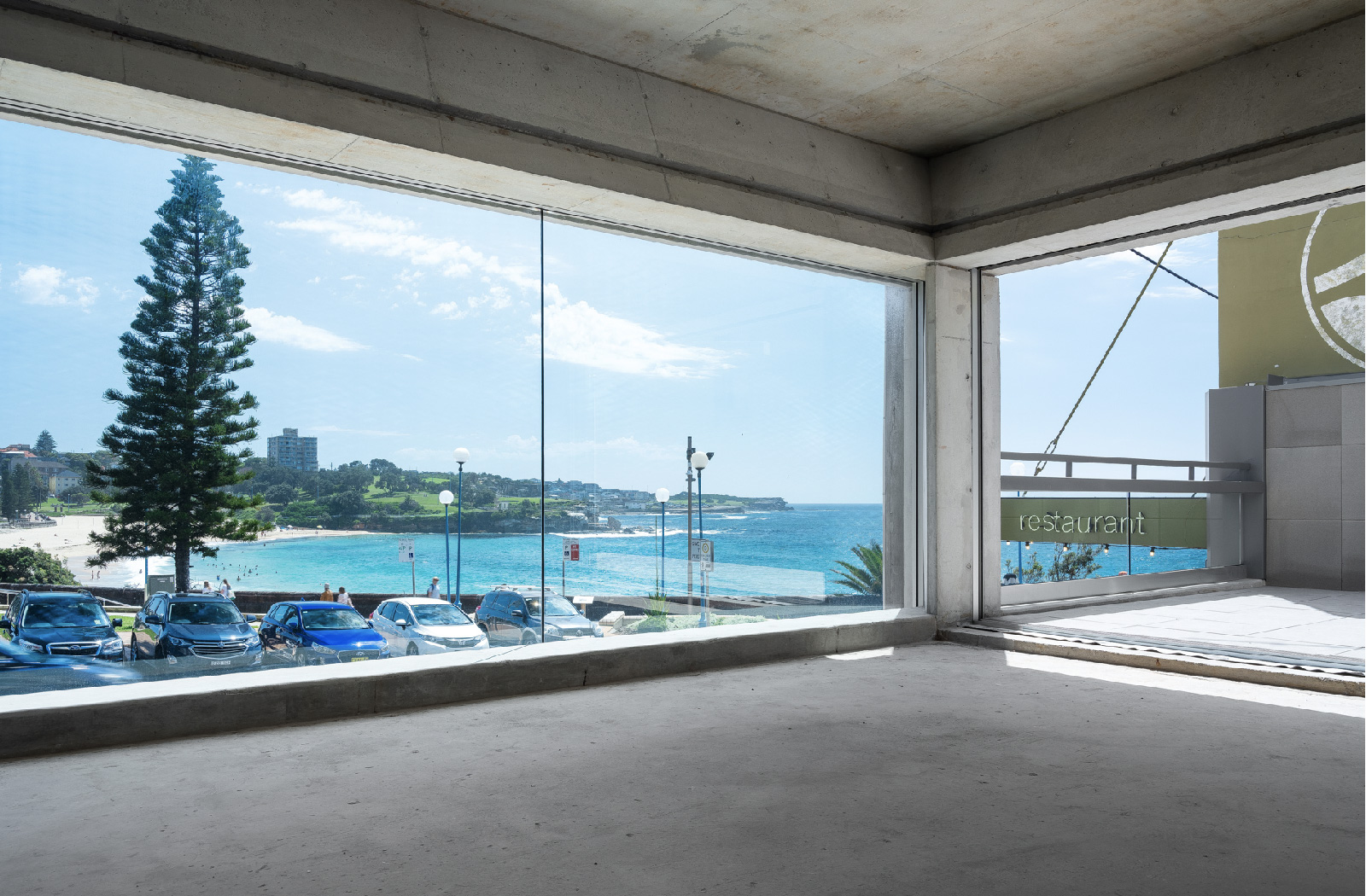 Winner

2021 NSW AIA Award for Heritage Architecture
Highly Commended

2021 National Trust Awards in Adaptive Reuse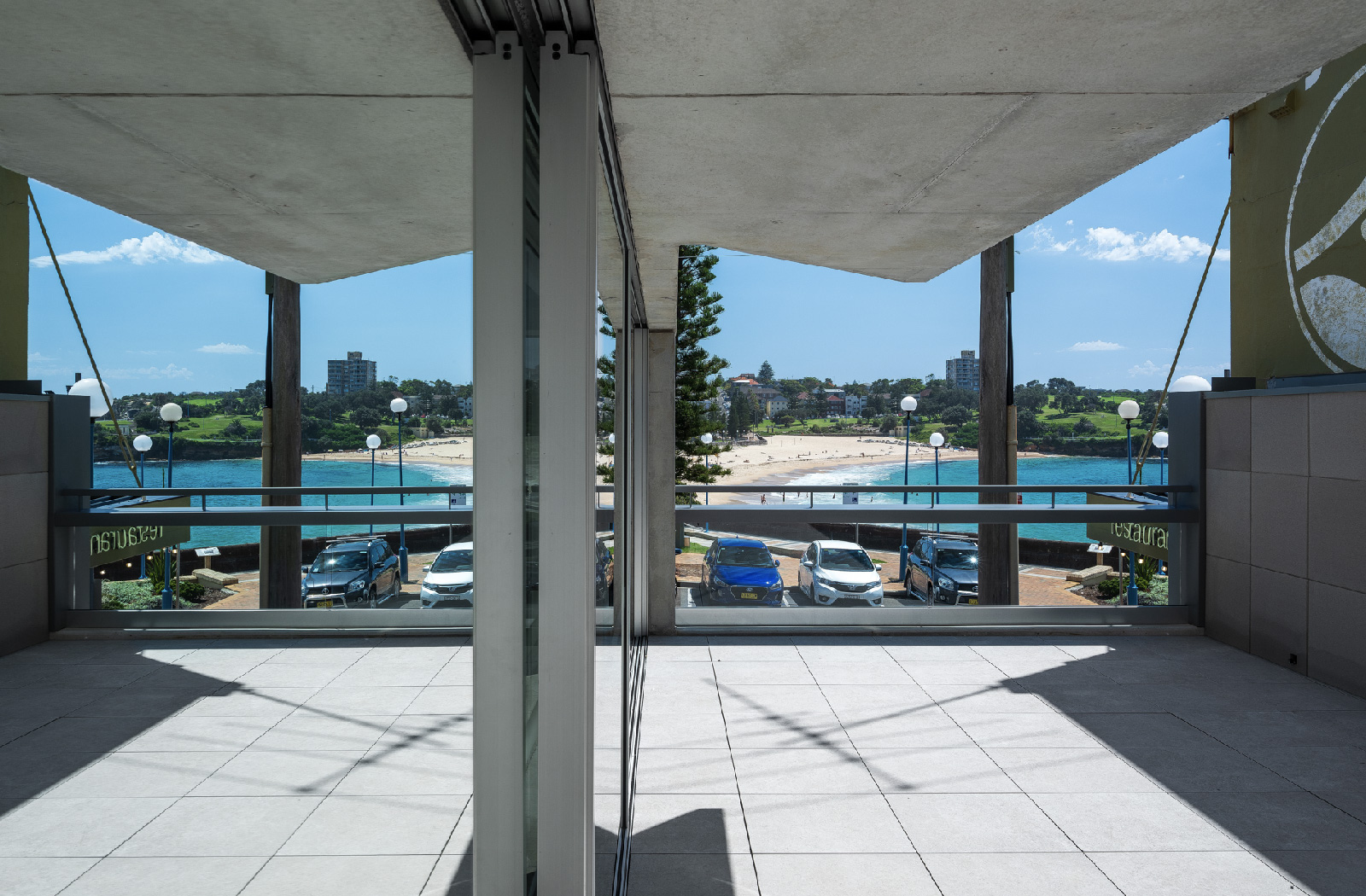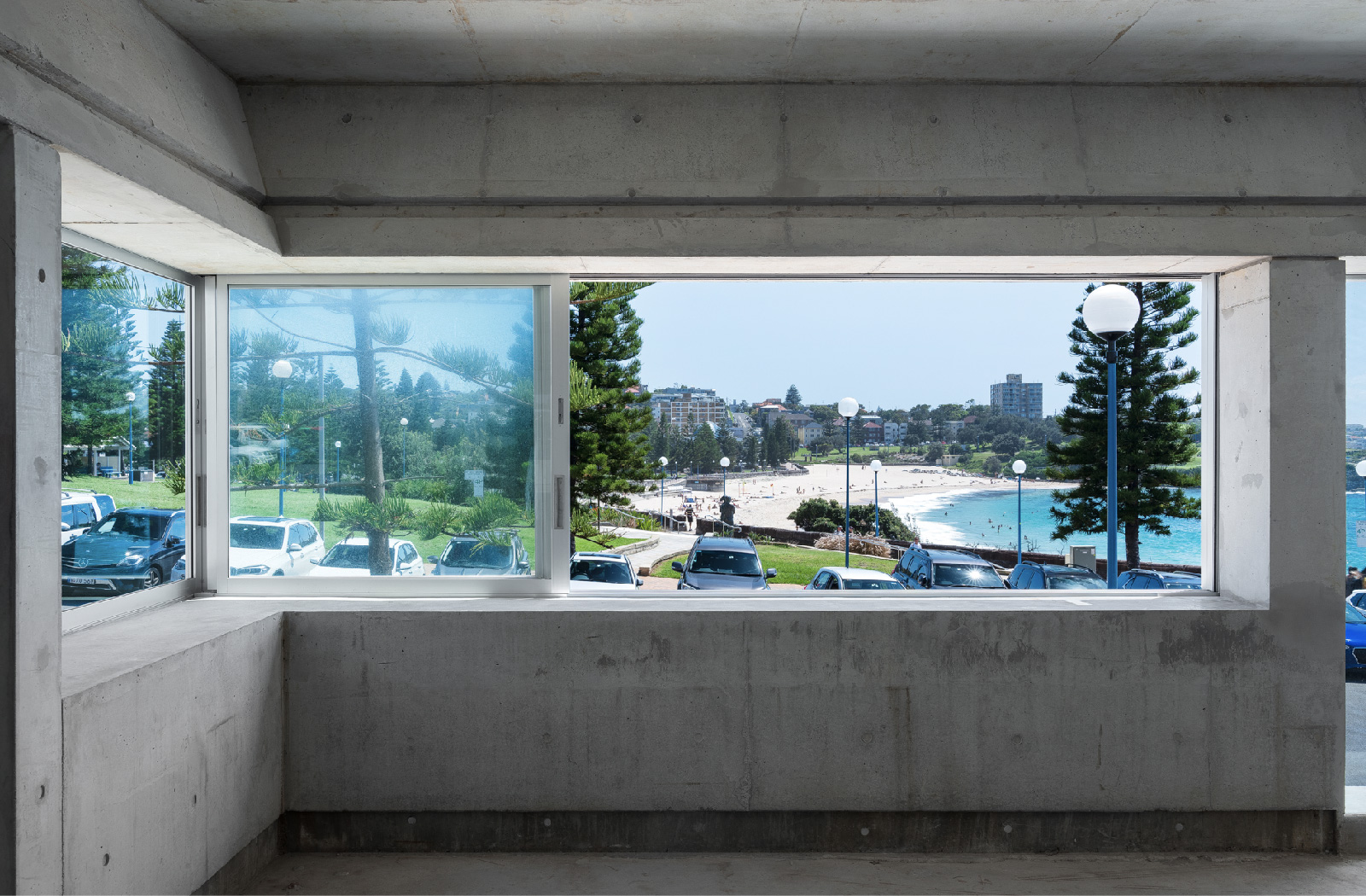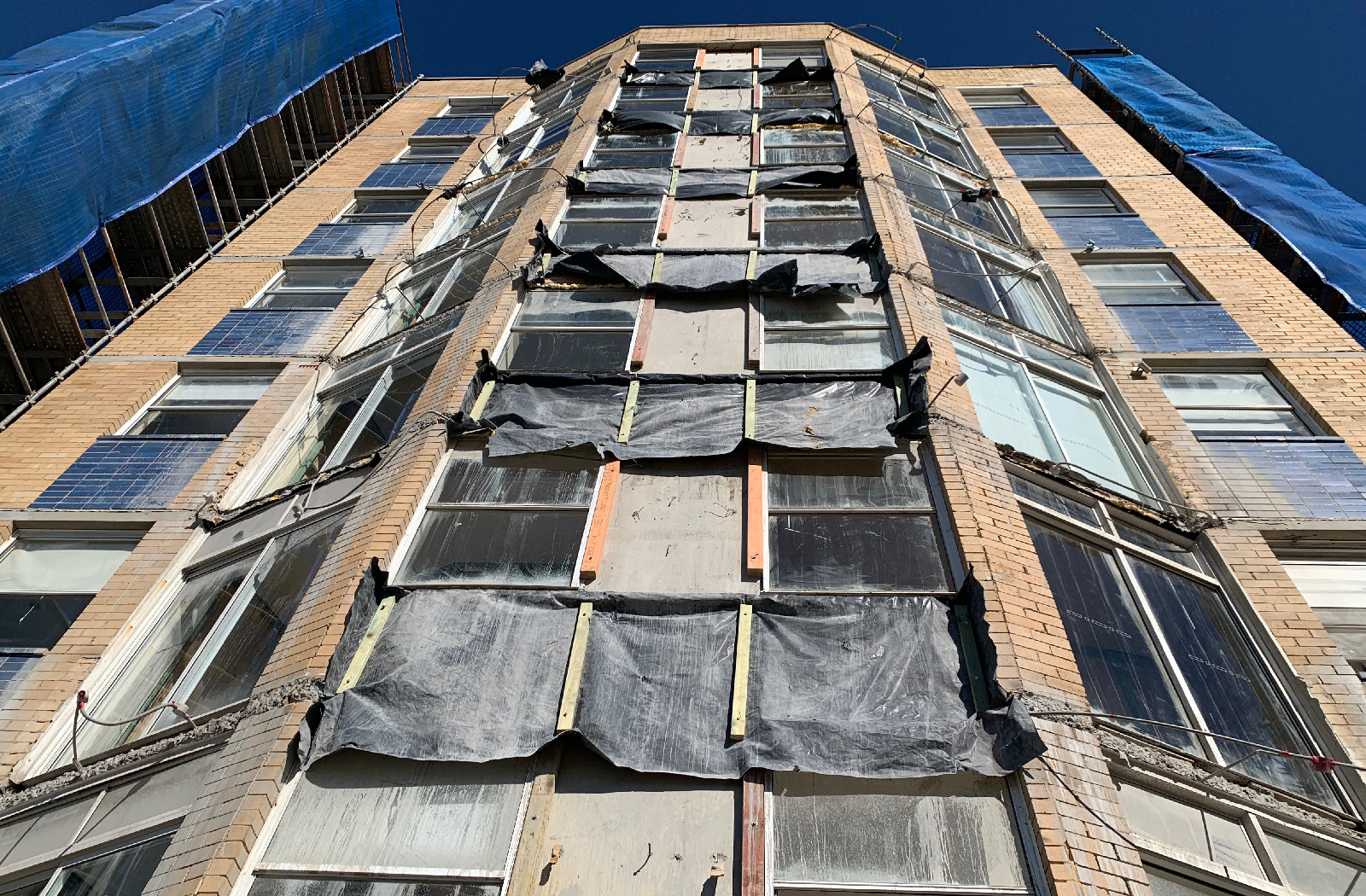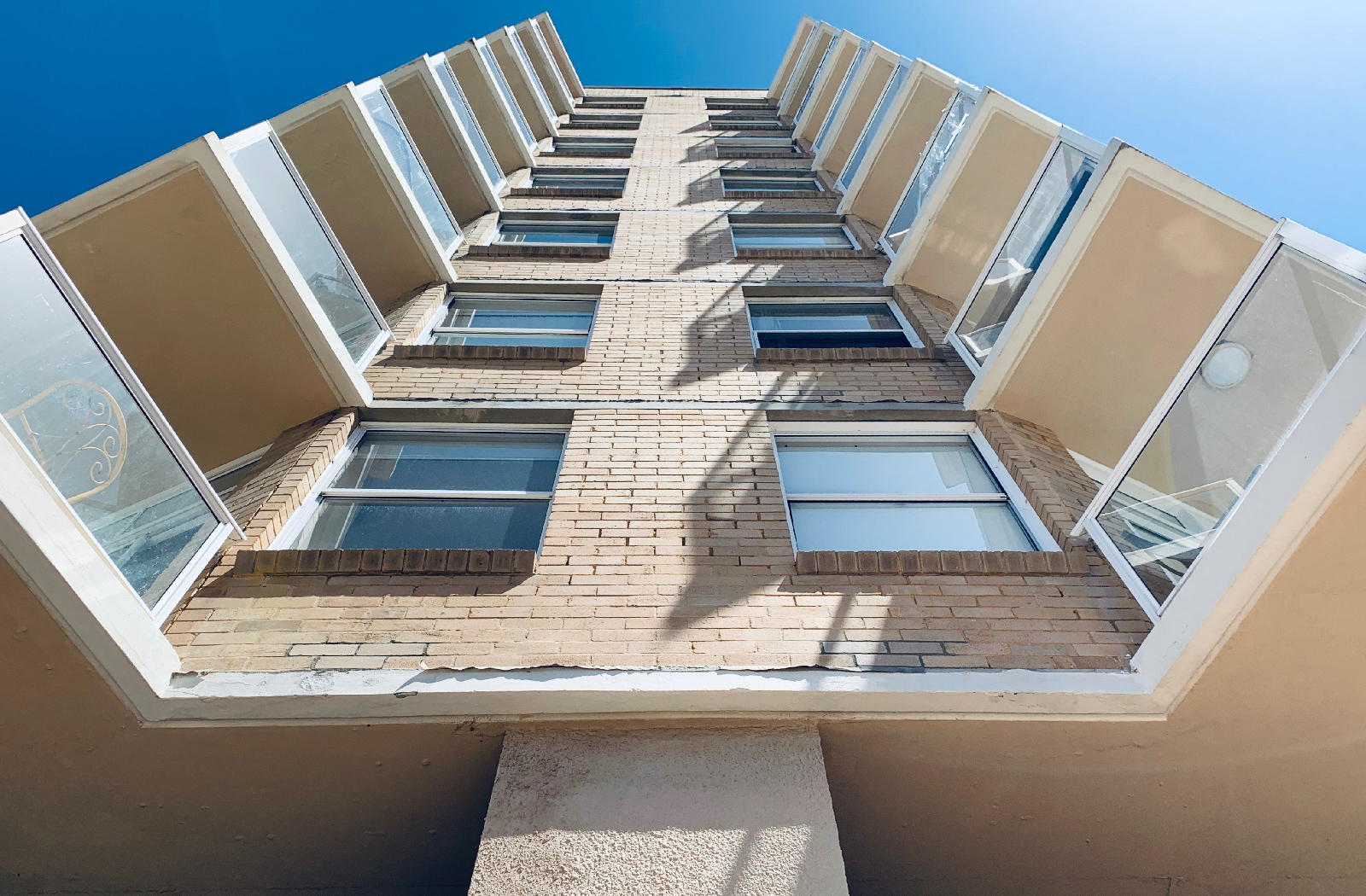 'An excellent example of what can be done to give this era of buildings a new life that enhances the public realm, as well as the life of its inhabitants.'
– 2021 Jury Citation