Client Private
Year 2015-2018
Scope Concept, Design, Documentation
Team Carme Serrano, Peter McGregor
Photographer Brett Boardman
Awards 2018 NSW AIA Commendation in Small Projects Award
The project is like a case study for a Laneway Studio or Garage-Top dwelling. As the need for density and intensity of use grow, the 25sqm footprint is an important sustainable model for the fine-grained pedestrian city. In doubling the height of existing frontages and adding another layer of use along it's length, this building type has the potential to positively transform lanes towards the qualities of our best streets; active, connected and urban places.
Importantly, by putting the bulk of the volume on the lane, the rear volume can be minimised to diminish impacts of bulk overshadowing and privacy on the client and adjacent neighbours. The primary building element is the window, designed to be both defensive and engaging, with 900 high sills, deep or angled reveals and a system of exterior blinds. A consistent interior lining in Queensland Hoop Pine plywood creates a warm and unified interior.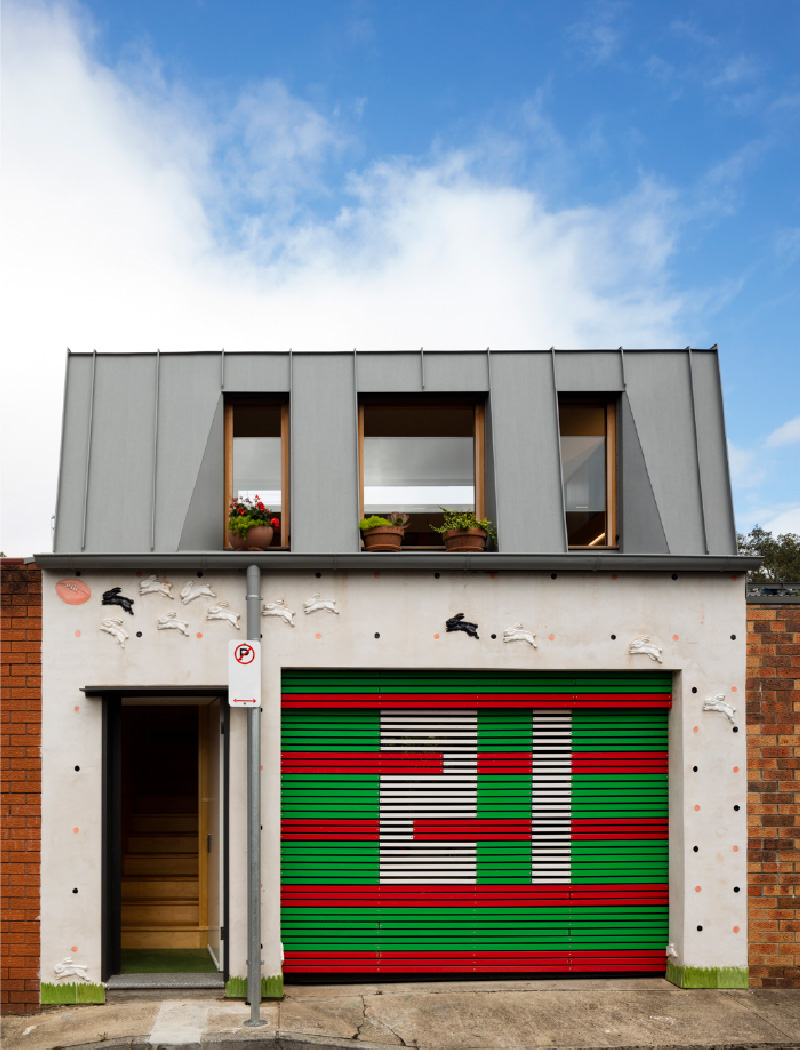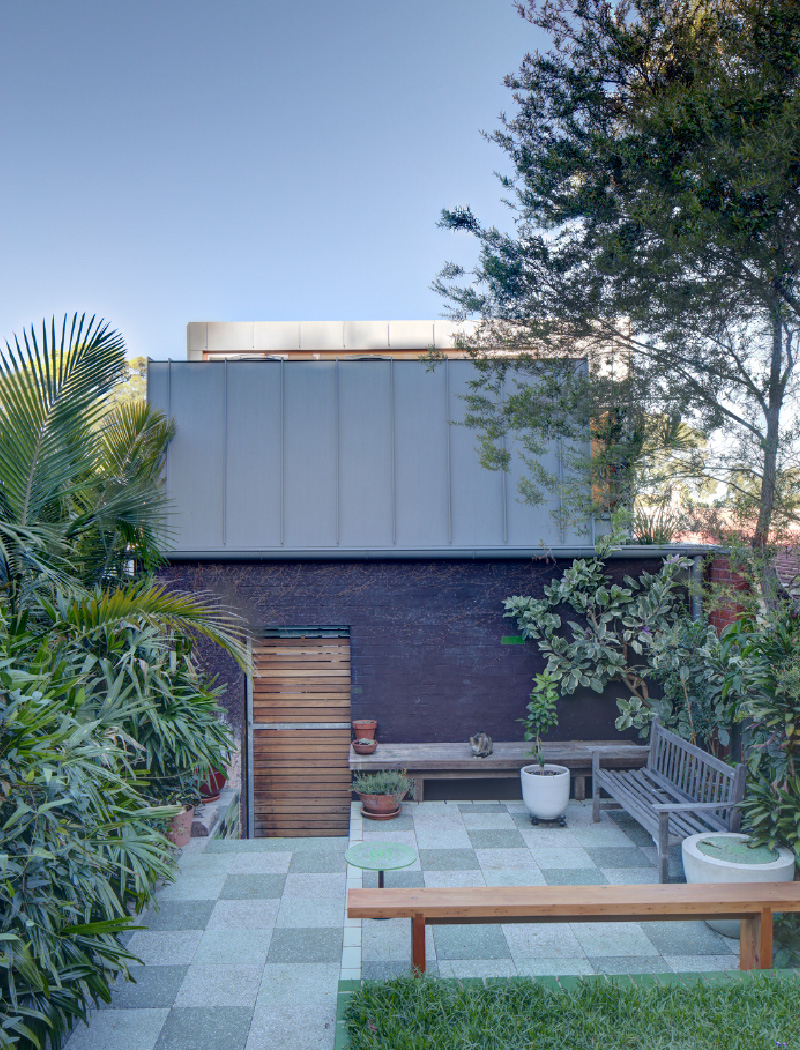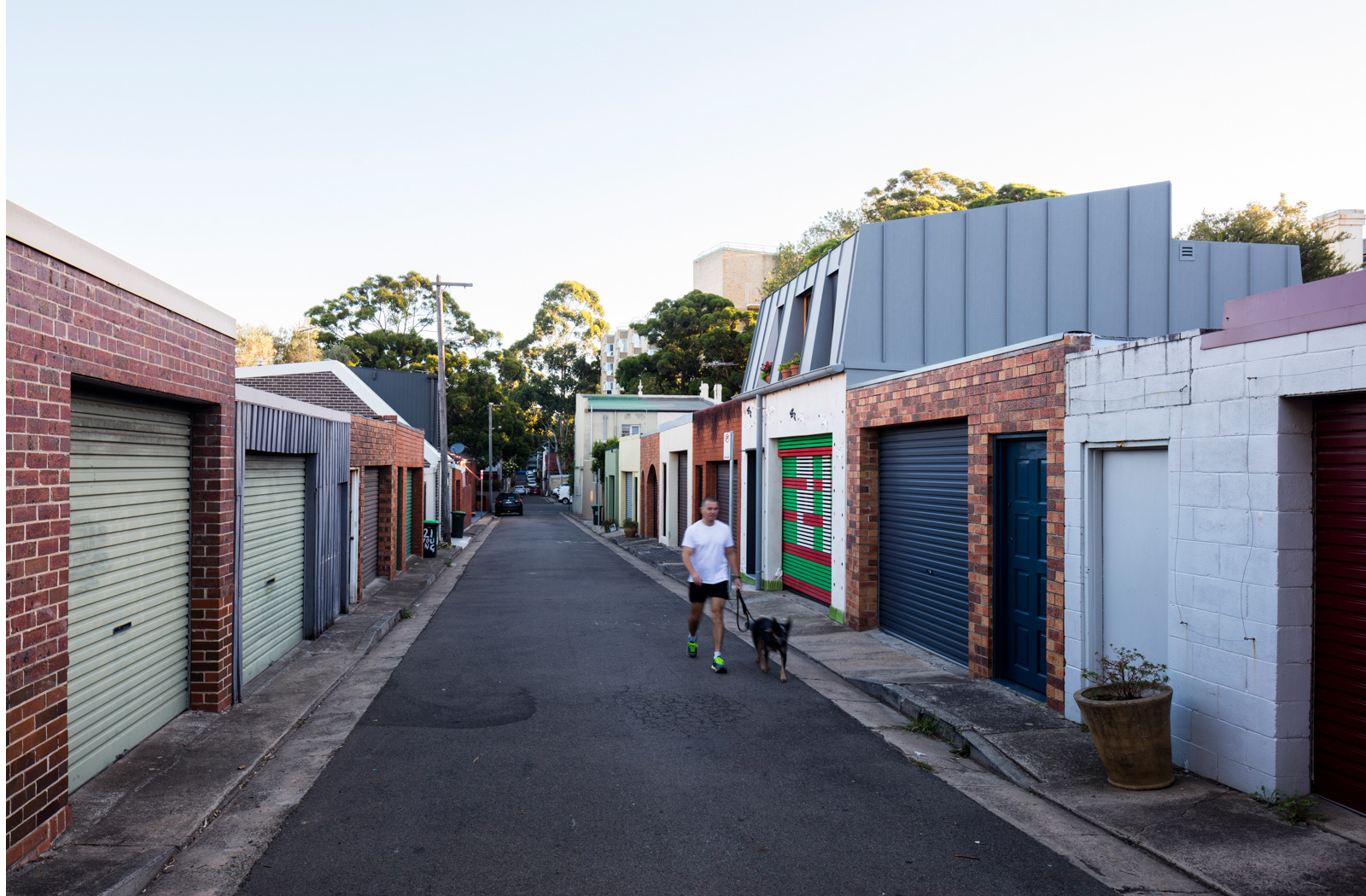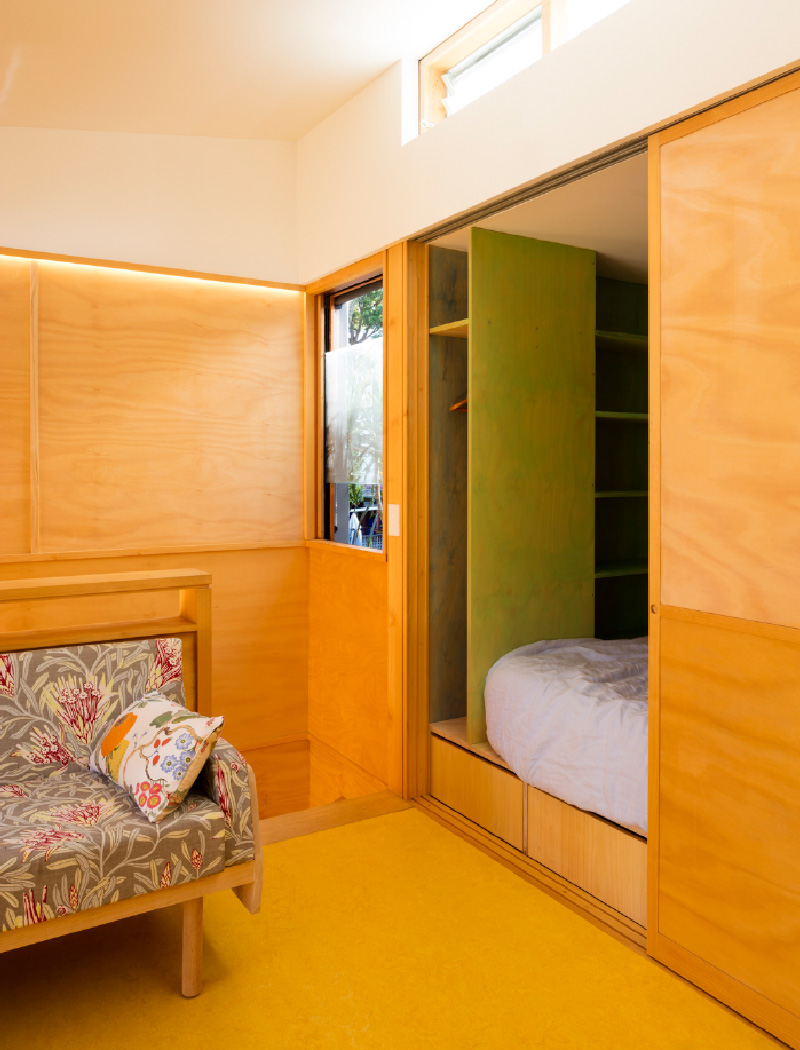 Winner
2018 NSW AIA Commendation in Small Projects Award, Redfern Studio