Client CPB John Holland (as part of Northwest Rapid Transport)
Scope Concept Design and Documentation
Team Tina Chow, Wes Grunsell, Isabelle Spiedal, Peter McGregor with HASSELL and TCS
Photography Ian Hobbs Media, Brett Boardman Photography, Rusty Goat Media, Mark Syke Photography
Awards 2020 PIA, AIA, AILA, Australian Urban Design Awards: Winner of Built Projects,
2020 Australian Urban Design Awards, Winner of Built Projects – City and Regional Scale,
2020 Lloyd Rees Award for Urban Design, Commendation,
2020 NSW Architecture Awards in Public Architecture, Commendation
Light Line Social Square is the line-wide artwork for the eight Sydney Metro NorthWest stations from Cherrybrook to Tallawong. The following elements are embedded in the design of each station:
The Urban Groves remember the distinctive geometry of the region's historic orchards. Agricultural order is 'reconstructed' in the eight stations. The grid of the orchard becomes the grid of the grove, embedding memory and legibility into the geometry and scale of the landscape.
– The Social Spheres are sculptural furniture elements within the Urban Groves, composed of coloured cast aluminium plates inlaid into spherical or cylindrical concrete forms, referencing the region's historical orchards including patterns of a citrus flower, fruit, tree and field.

The Terrace Lines are glazed ceramic tiles inlayed in intermittent lines along the length of the retaining walls at three stations, reinforcing the colour and rhythm of the terraced Urban Groves that frame the open-cut station platforms.

The transparent coloured glazing of the escalators, lift and stairs, make up the Colourways element: a signature line-wide element at the eight stations. The ever-changing colours frame the transition from street, to plaza, to concourse, to platform; guiding the passenger's journey.

The Skylight Lanterns are station-wide illuminating and illuminated sculptural elements, fusing art, science, architecture, engineering, landscape and lighting.

The Light Screen glazed facades at the elevated station of Kellyville and Rouse Hill give monumental scale to Light Line Social Square's 'palette' of light, colour and time in their grand concourse spaces.




Finally, Light Line is a line-wide illuminated artwork installed along the length of each platform. Each side of the platform comprises the colour of the station, and the colour of the ensuing station. In this way, the platform-long, network-wide, illuminated, coloured thread stitches together the eight new stations of North West Metro.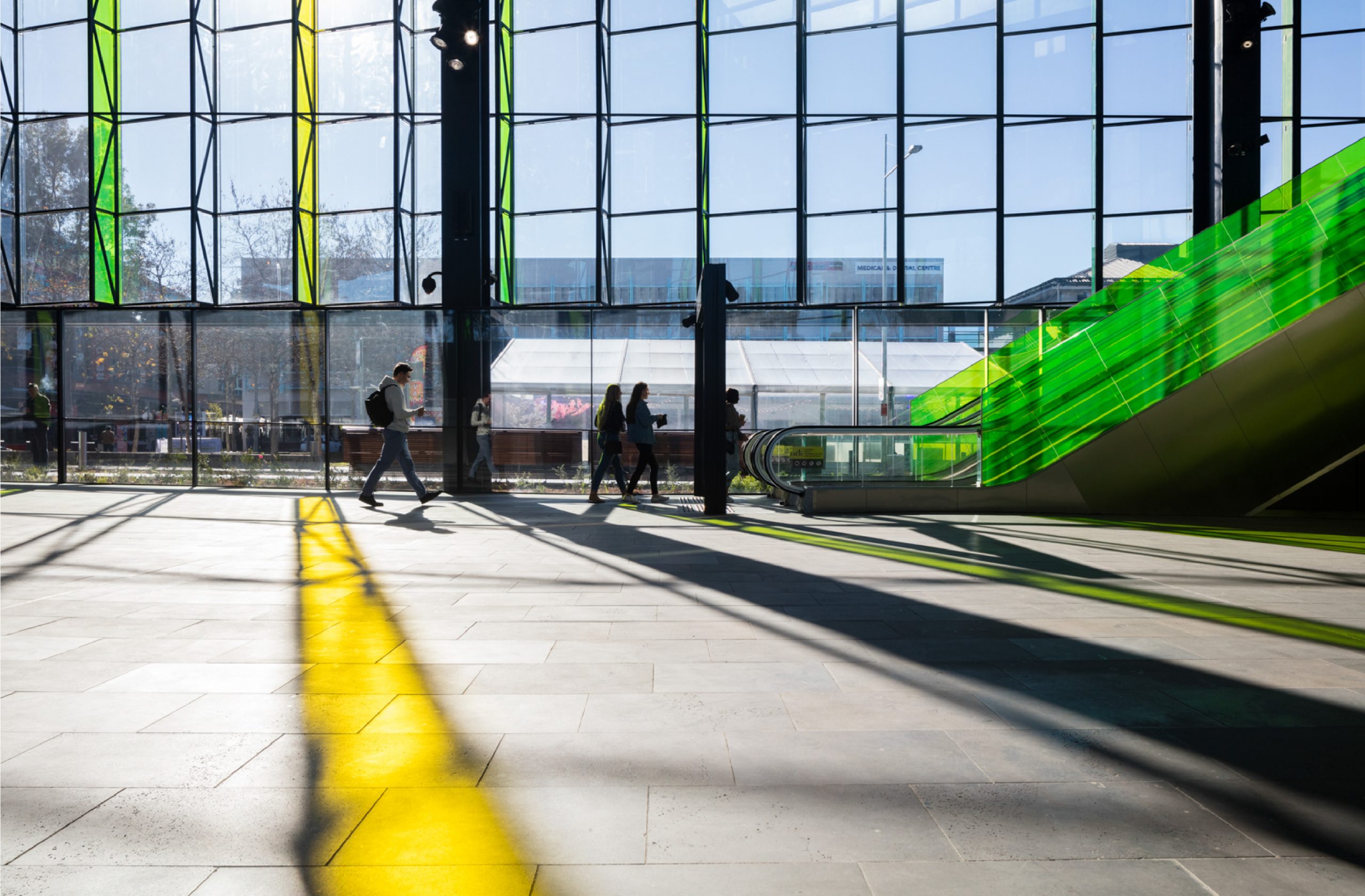 Artists: Michaelie Crawford, Turpin Crawford Studio
– Peter McGregor, McGregor Westlake Architecture in collaboration with Ross de le Motte and the Hassell
Studio team: Jennifer Turpin, Anna Ewald-Rice, Rupert Trengrove
– McGregor Westlake
Architecture team: Wes Grunsell, Tina Chow, Isabella Spiedel, Alex Rink
Design team: Bruce Slorach, Ingrid van der Meulen
, Fiona Robbe, Turpin Crawford
Collaborators: 
McGregor Westlake Architecture and Hassell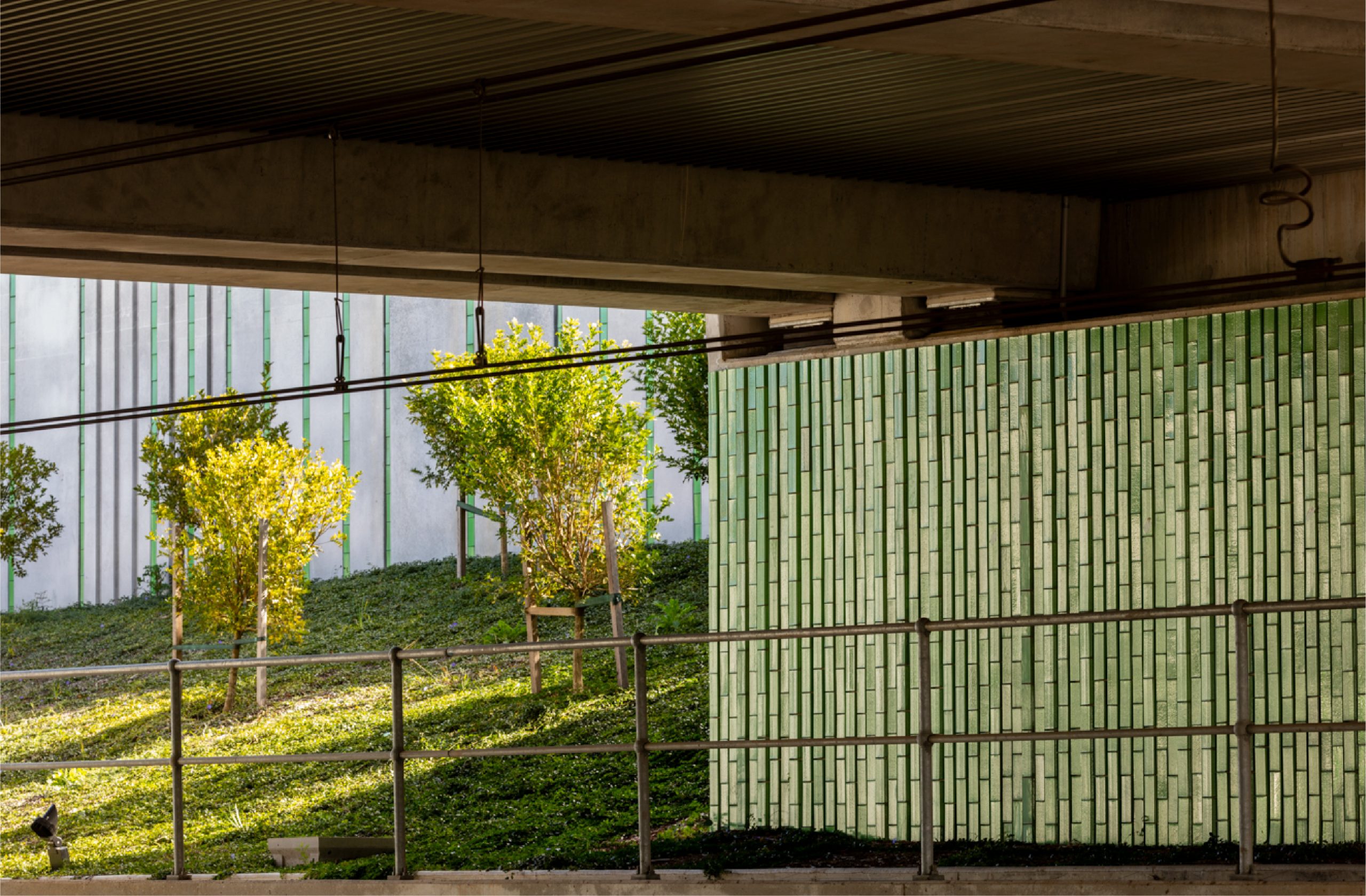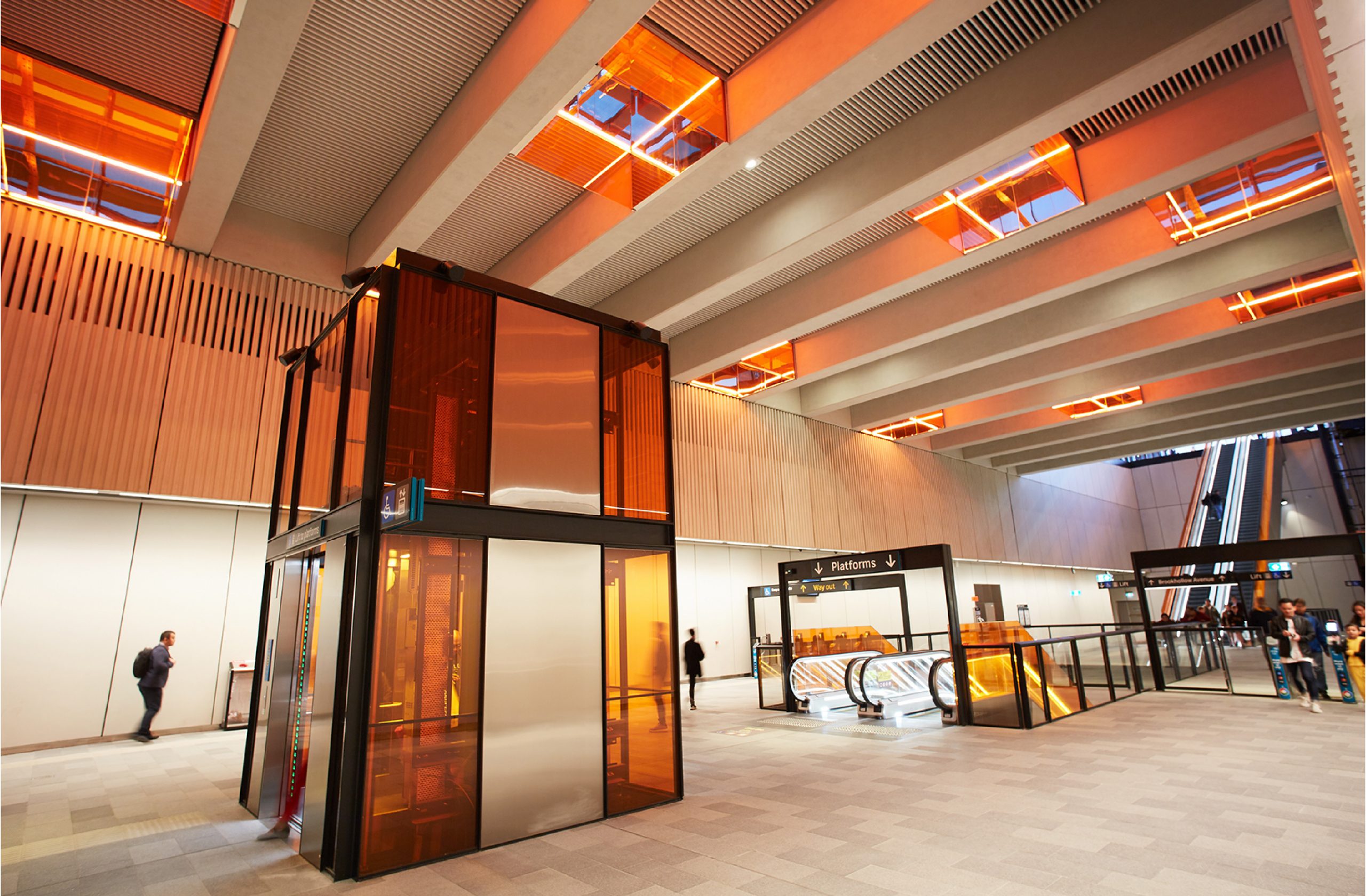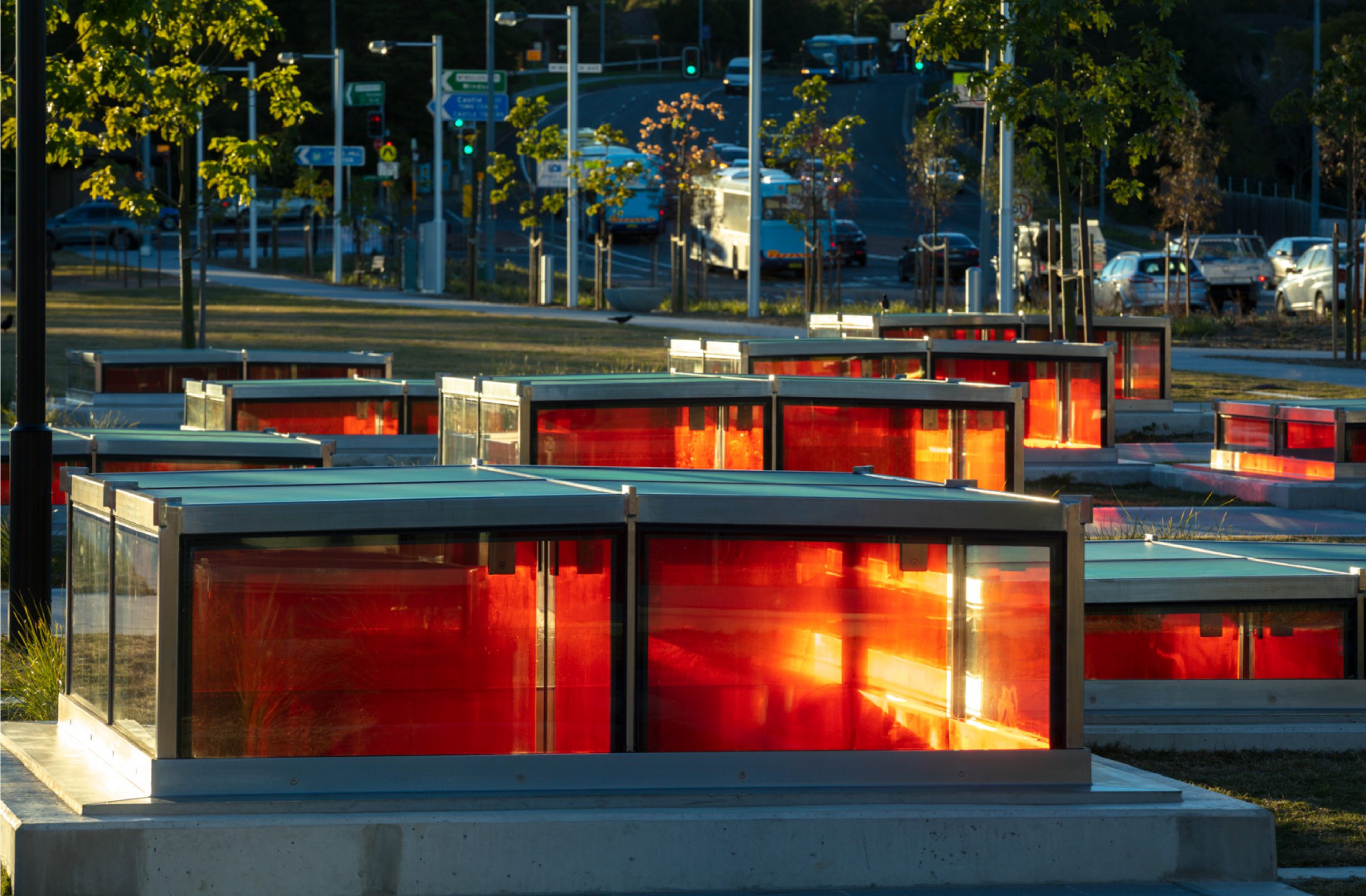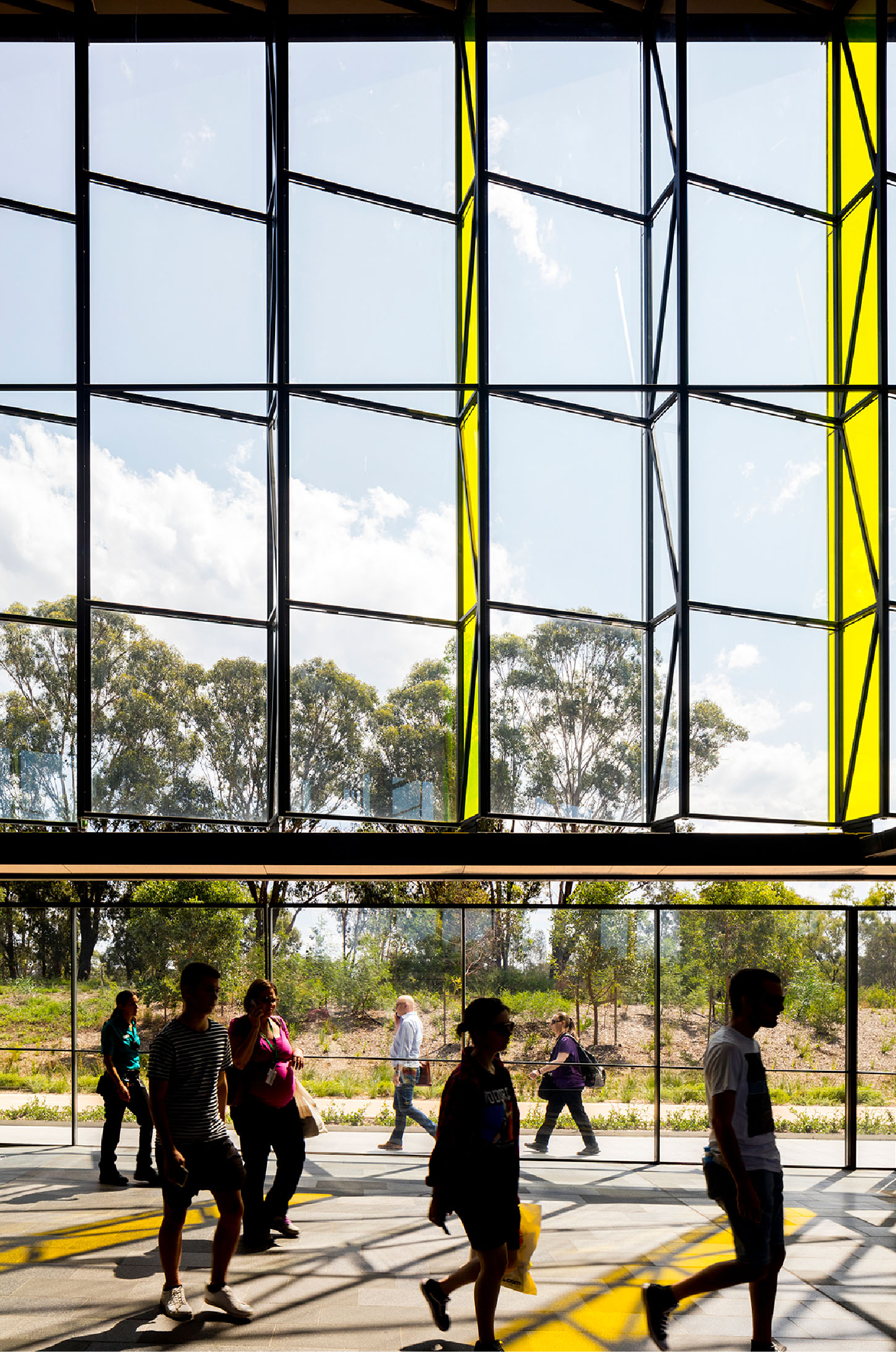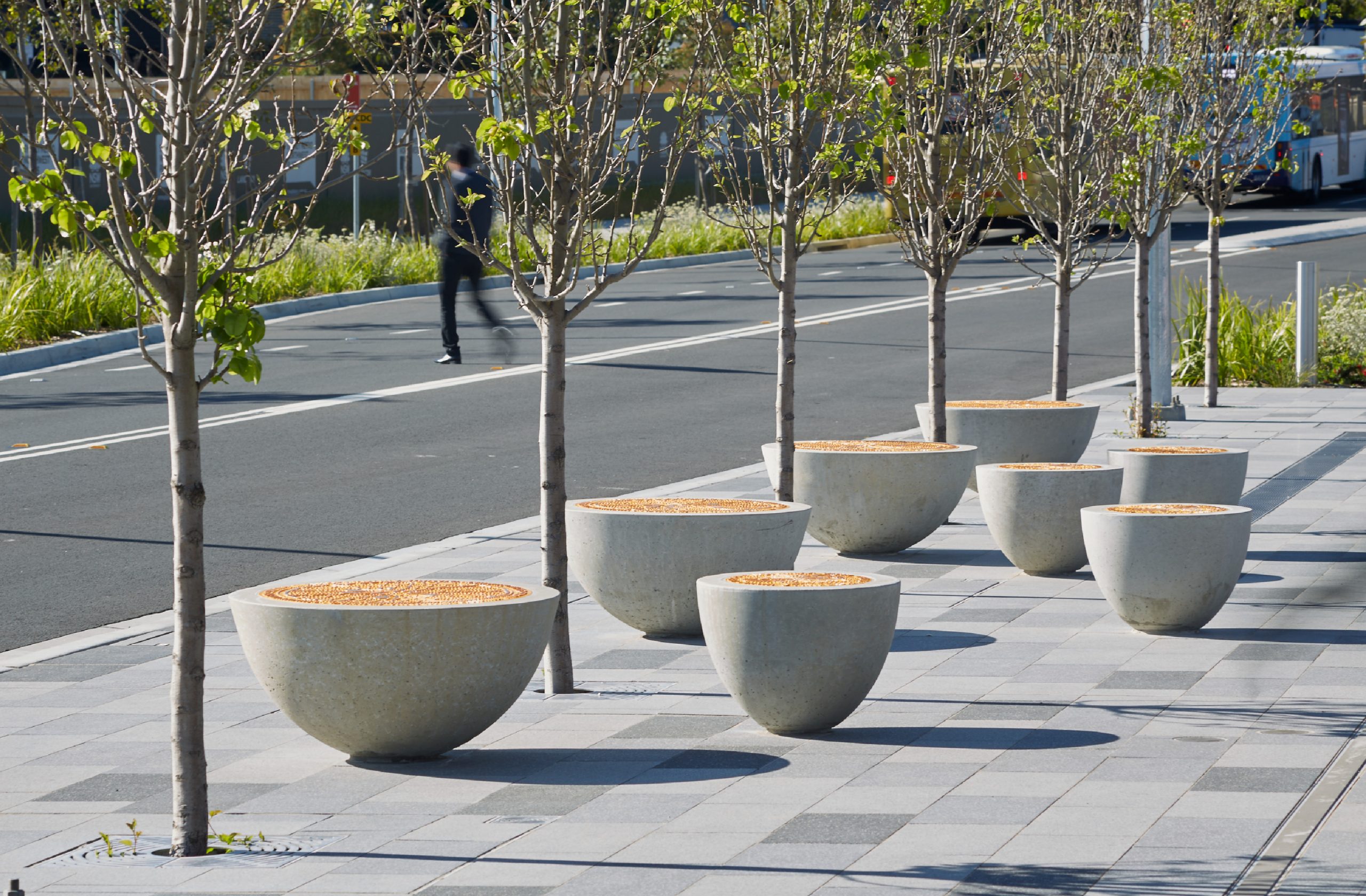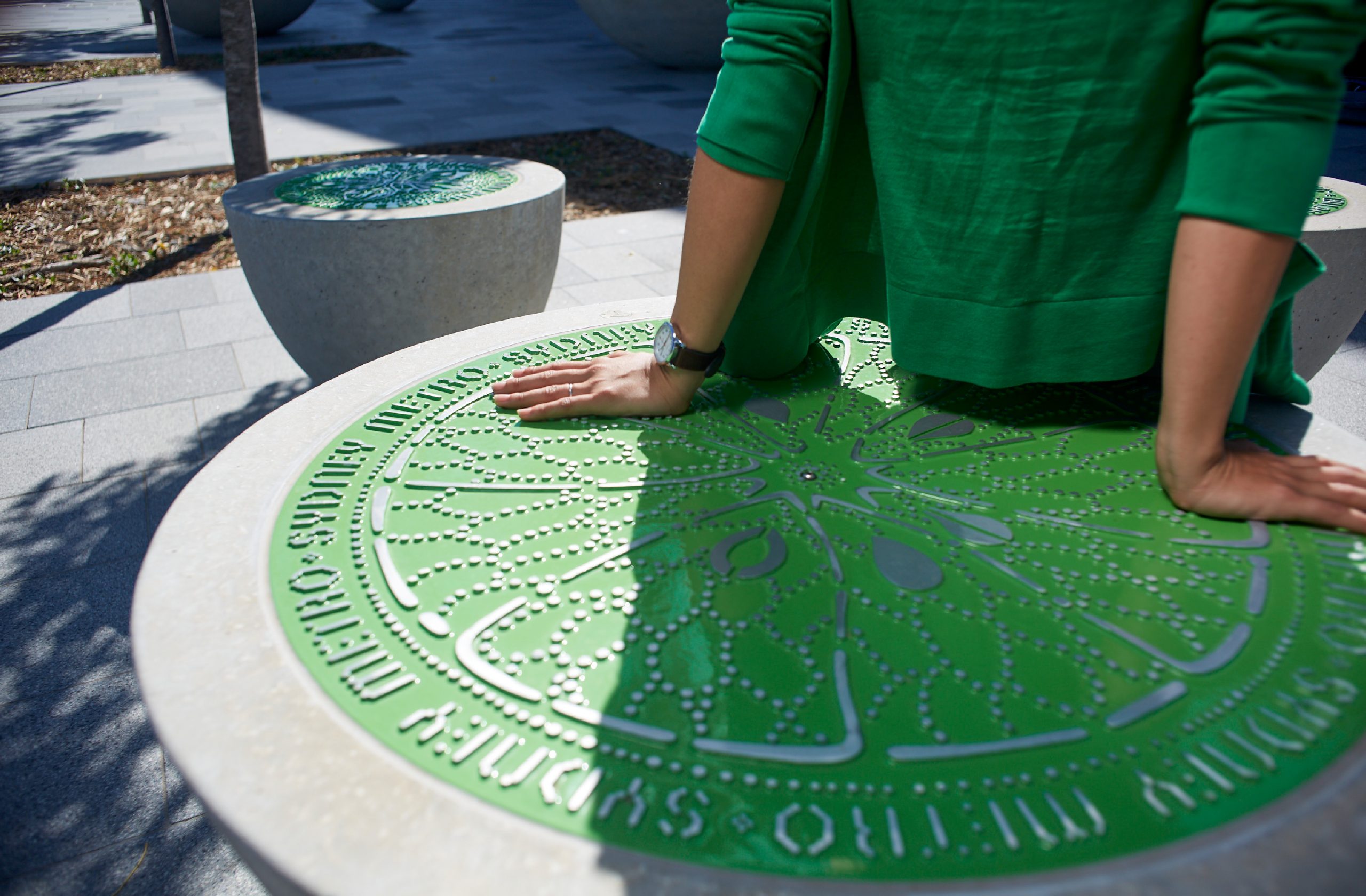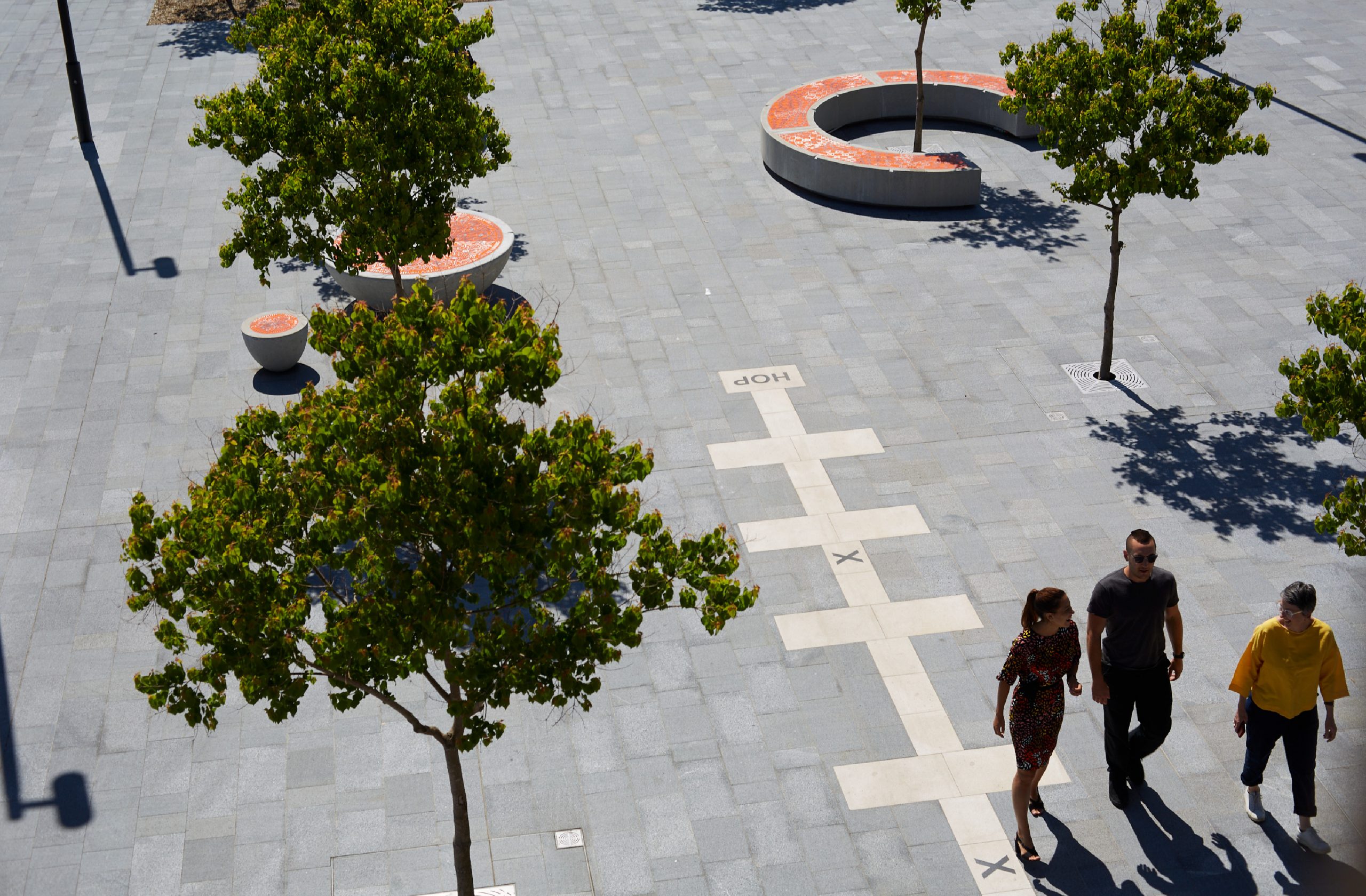 Winner


2020 AIA Walter Burley Griffin Award in Urban Design
Winner


2020 PIA, AIA, AILA, Australian Urban Design Awards: Winner of Built Projects
Winner
2020 Lloyd Rees Award for Urban Design 
Commendation
Winner


2020 NSW Architecture Awards, Public Architecture