Client Private
Year 2017
Scope Design, Construction DA, Documentation
Team Peter McGregor
Photographer Katherine Lu
Awards 2018 NSW AIA Commendation in Interior Projects Award
The site lies under an Edwardian mansion, which also has a pre-war bomb shelter under it's front lawn. The client who had been working directly with a builder and engineer wanted to take the opportunity to renovate and repurpose the space under the house.
It quickly became apparent that the original block-work was at an incline, sloping with the site, and that the existing topography outside of the room, could still be read inside the room. There was a poetic feel to the persistence of this permanence when all else was in a state of flux.
MWA proposed a new concrete underpinning setback from the edge of existing stone blocks enabling vertical sandstone panels to be laid out under the length of the original foundations. The inclined horizontal of the now suspended stone foundation blocks could be clearly revealed and understood.
What was achieved was 3 formalised rooms within the original foundation stone work. An original cellar, new dining room/gallery and the addition of a new bathroom. A new entry hatch and stair was added, providing a formalised and easier connection from the main house to cellar.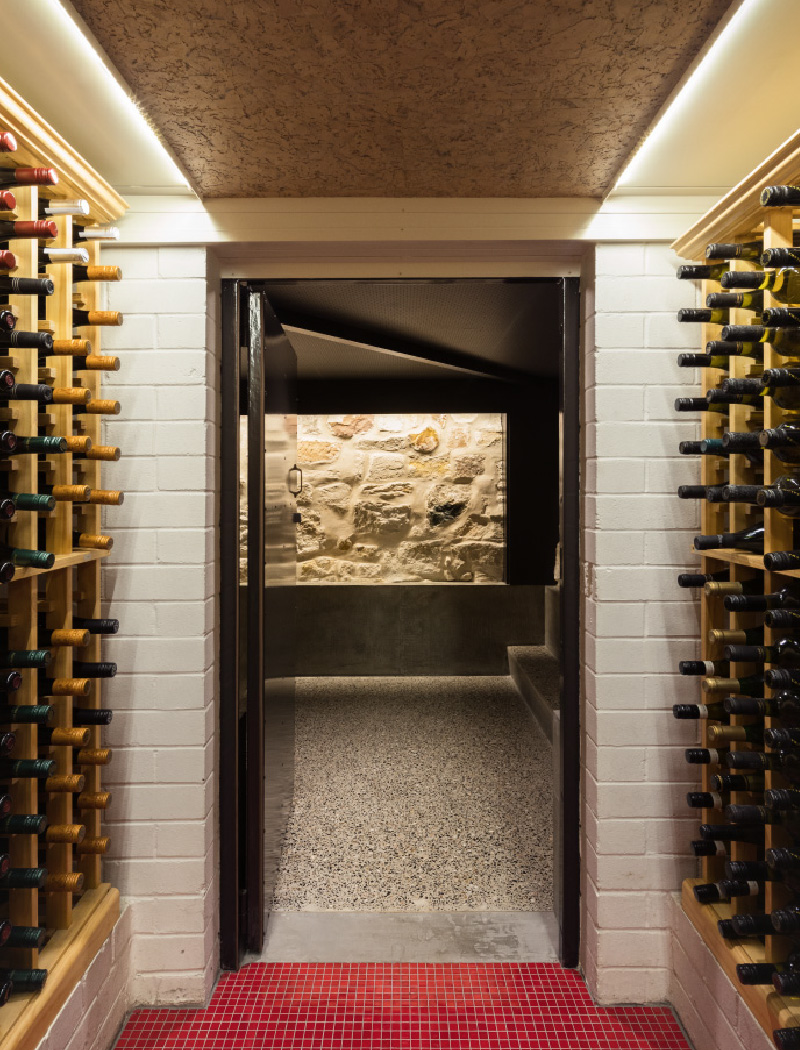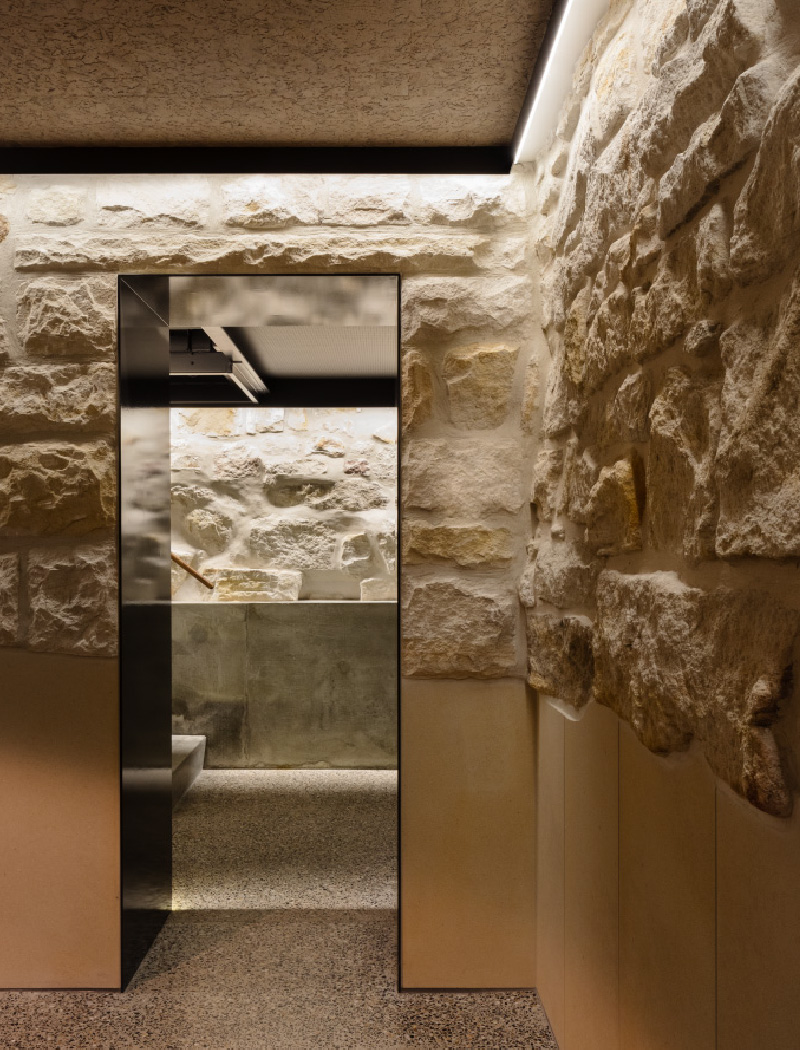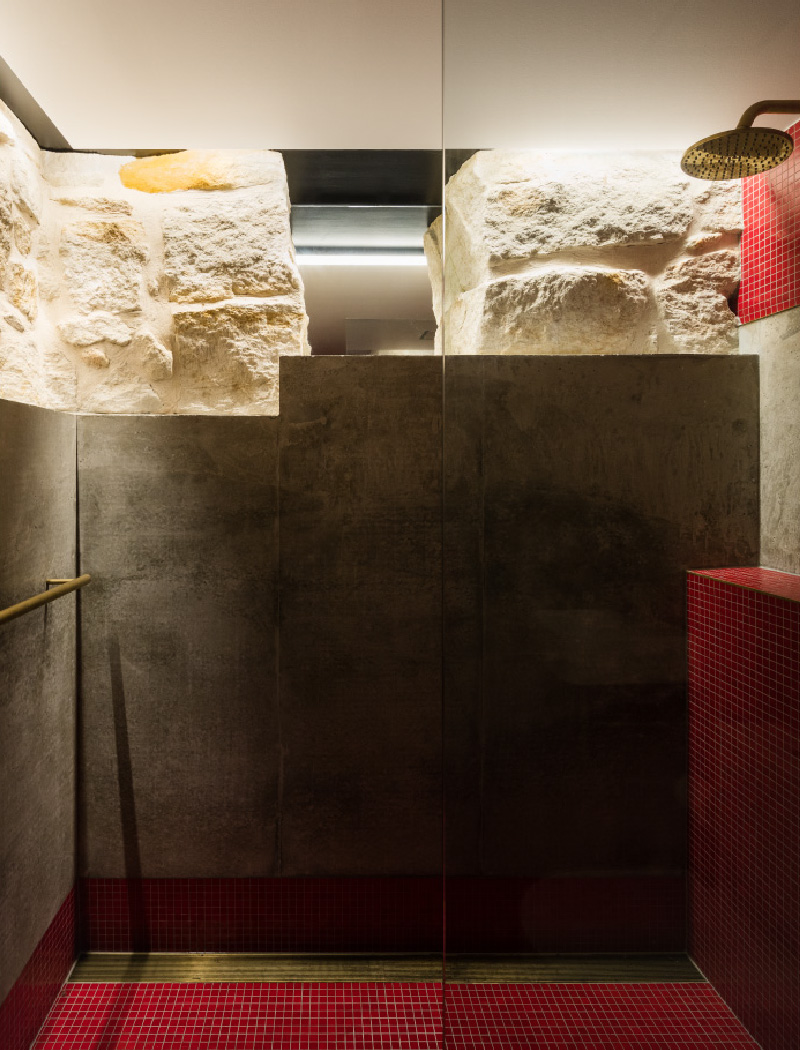 Winner

2018 NSW AIA Commendation in Interior Projects Award