Client: Private
Year: 2013-2016
Scope: Design, DA, Documentation
Team: Wes Grunsell, Andre Kopcke, Martin Linnartz & Peter McGregor
Location: Woolloomooloo, NSW
Photography: Brett Boardman & Kyal Sheehan
Awards: 2016 NSW AIA Multiple Housing Architecture Award
This project is sited on a complex block with four street frontages. Whilst there is a pedestrian entry on Bourke Street and a car entry off a side street, the primary 50 metre long frontage is to the Eastern Distributor. The acoustic and sensory challenge has driven the design diagram, whereby a double wall containing the services, common circulation, bathrooms and kitchens creates an acoustic buffer for the bedrooms and living areas, all of which open onto the protected courtyard within. Along Bourke Street, the frontage provides a more urbane street address, through a retained heritage facade.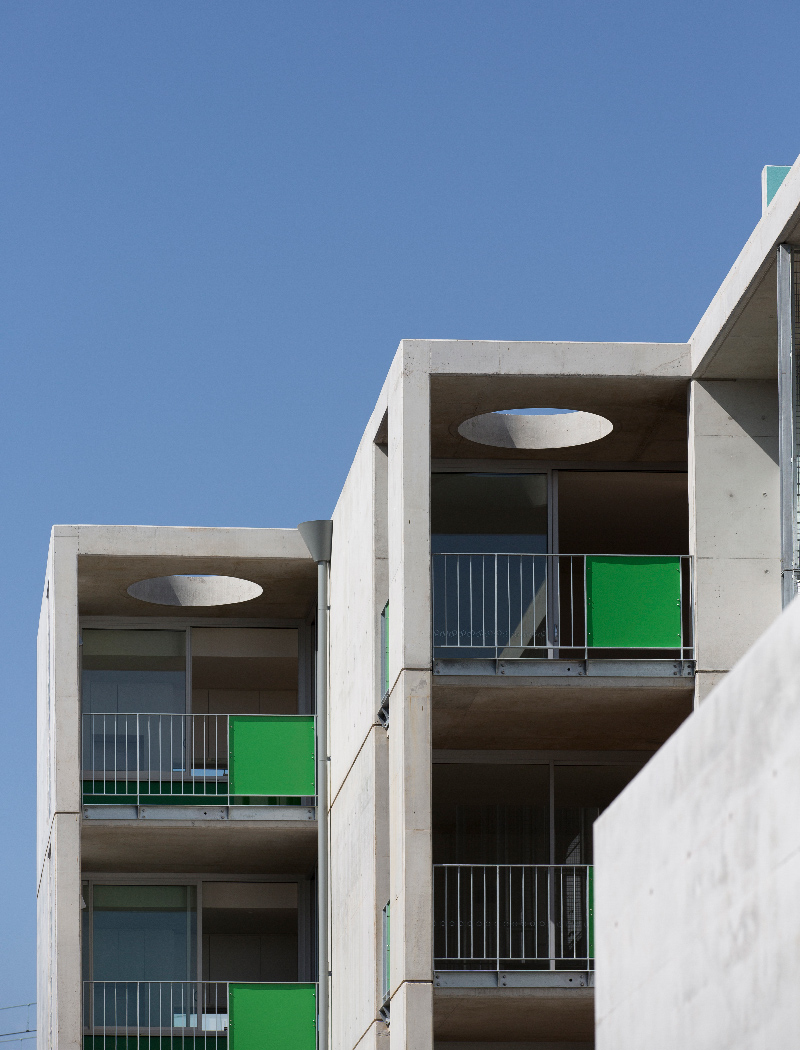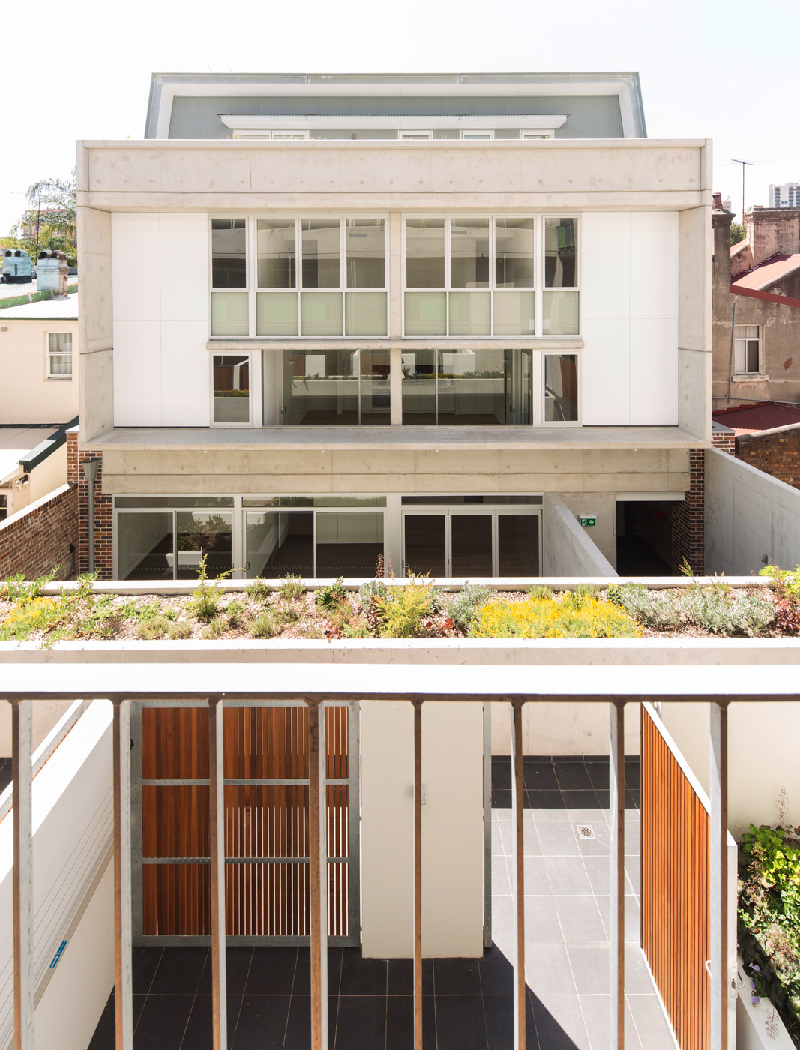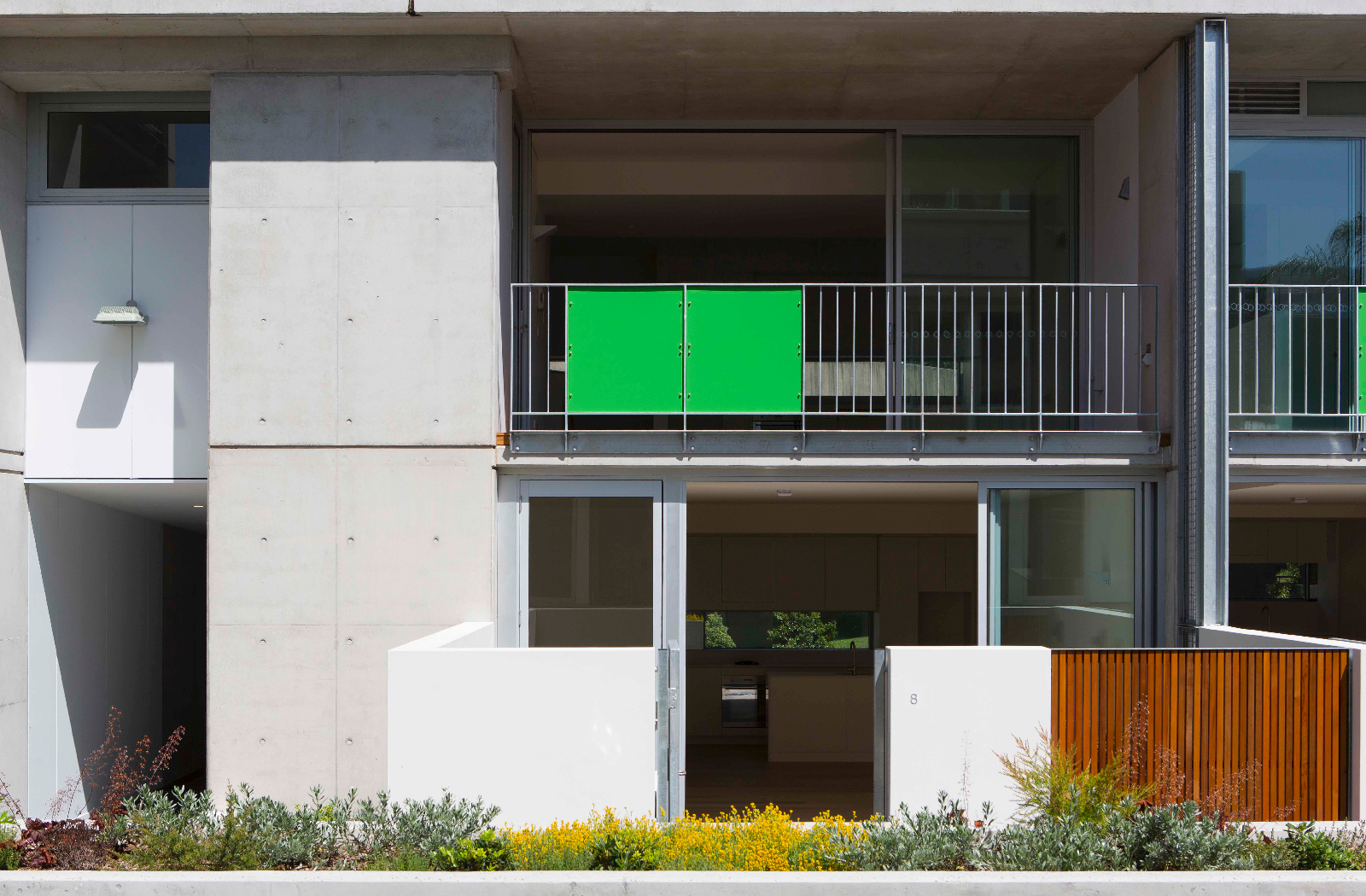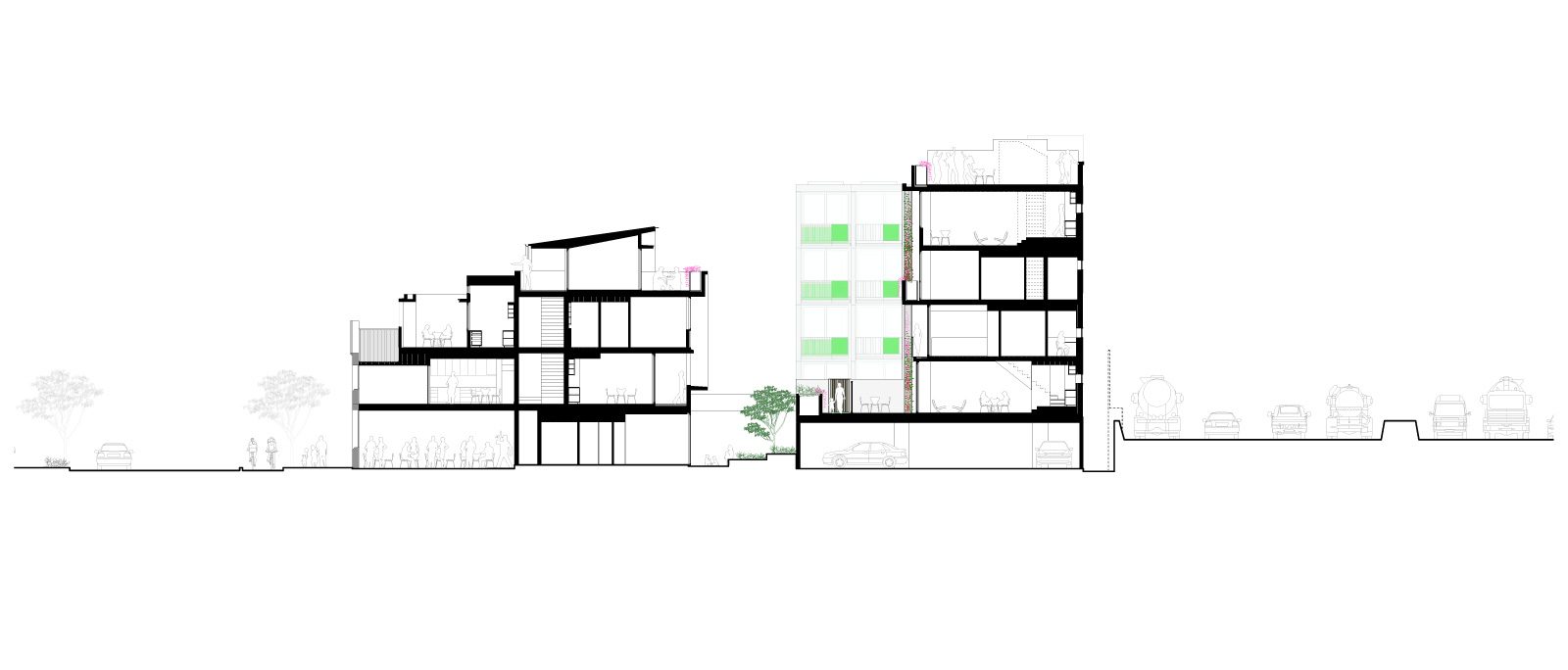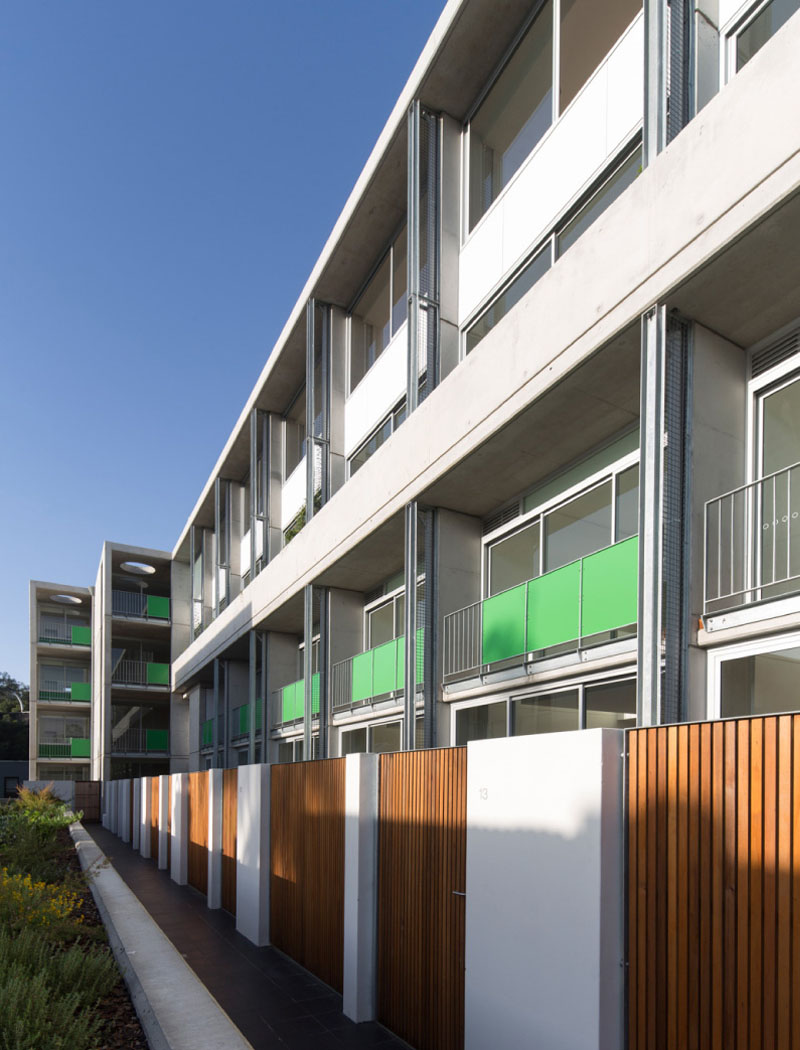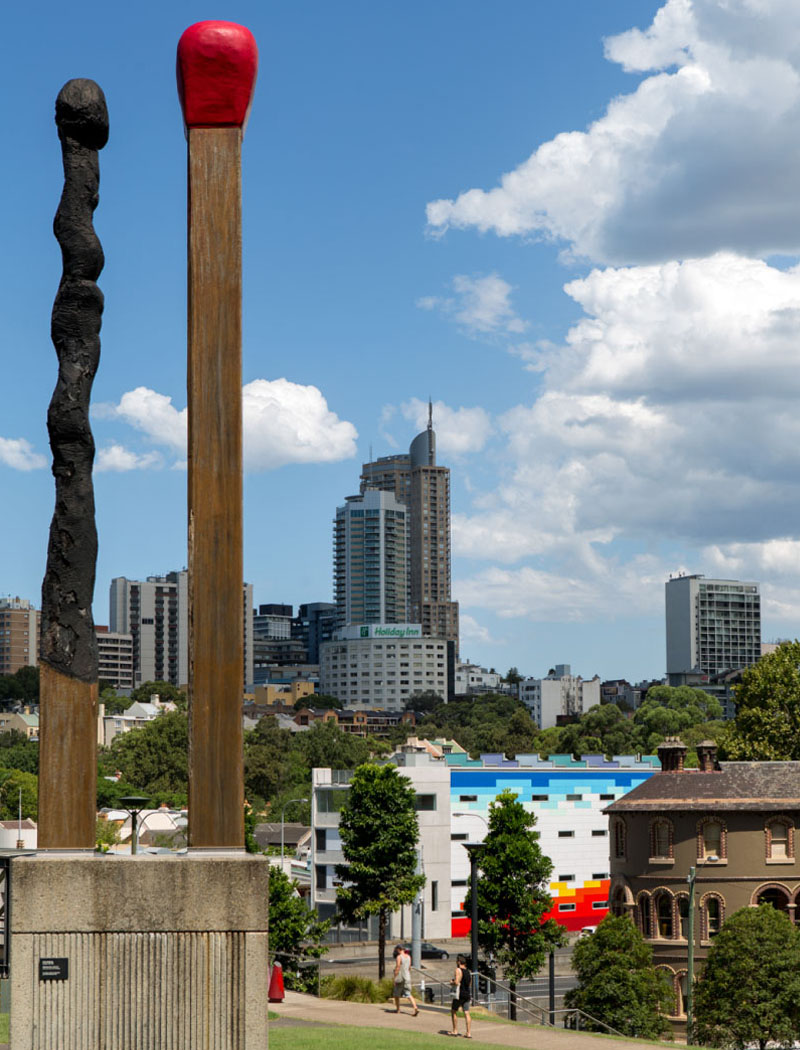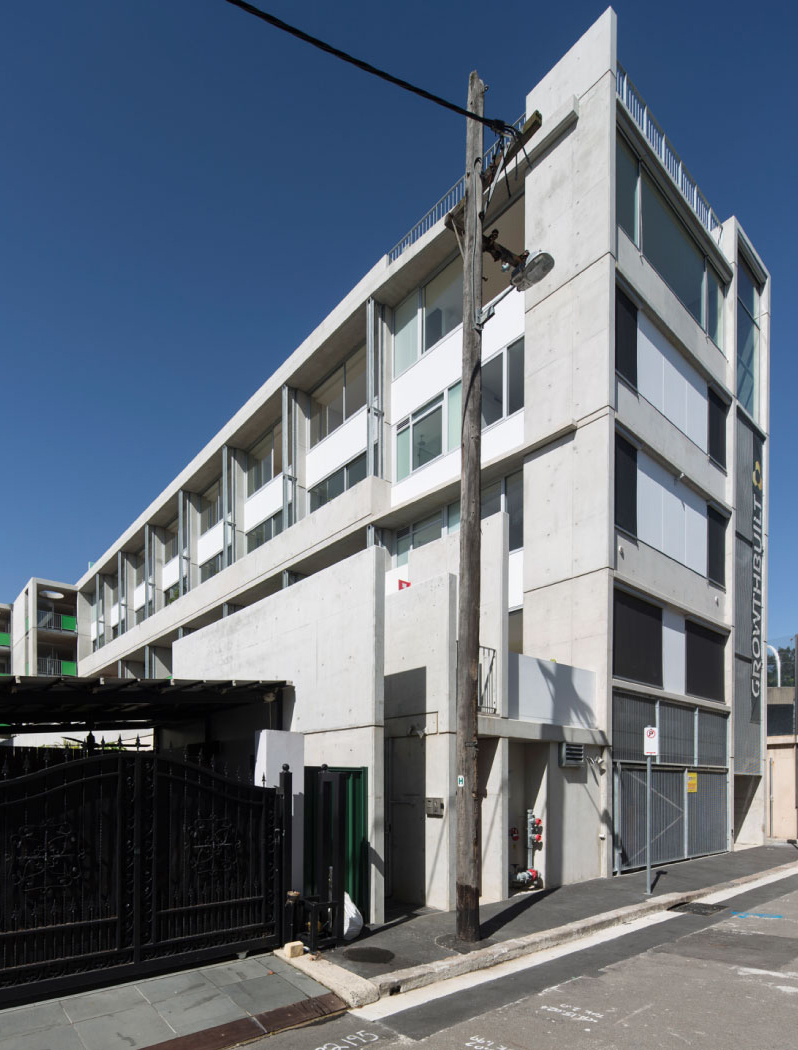 Winner


2016 NSW AIA Multi Residential Award