Client Private
Year 2009-2013
Scale 165m2, 4 bedrooms
Scope Design, DA, Documentation
Team Martin Linnartz, Peter McGregor, Andre Kopcke
Photography Brett Boardman
A house in 2 parts nestles protected, behind the sand dune shaped heath. On the ground plane a concrete plinth stretches the full length of the block containing bedrooms, bathrooms and a garage. On level 1 above sits a lightweight pavilion, opening high to the northern light and low to the southern views. Light, shade, views and privacy are managed by sliding timber shutters, doors and a retractable awning, all of which provide a dynamic foil to the concrete mass below.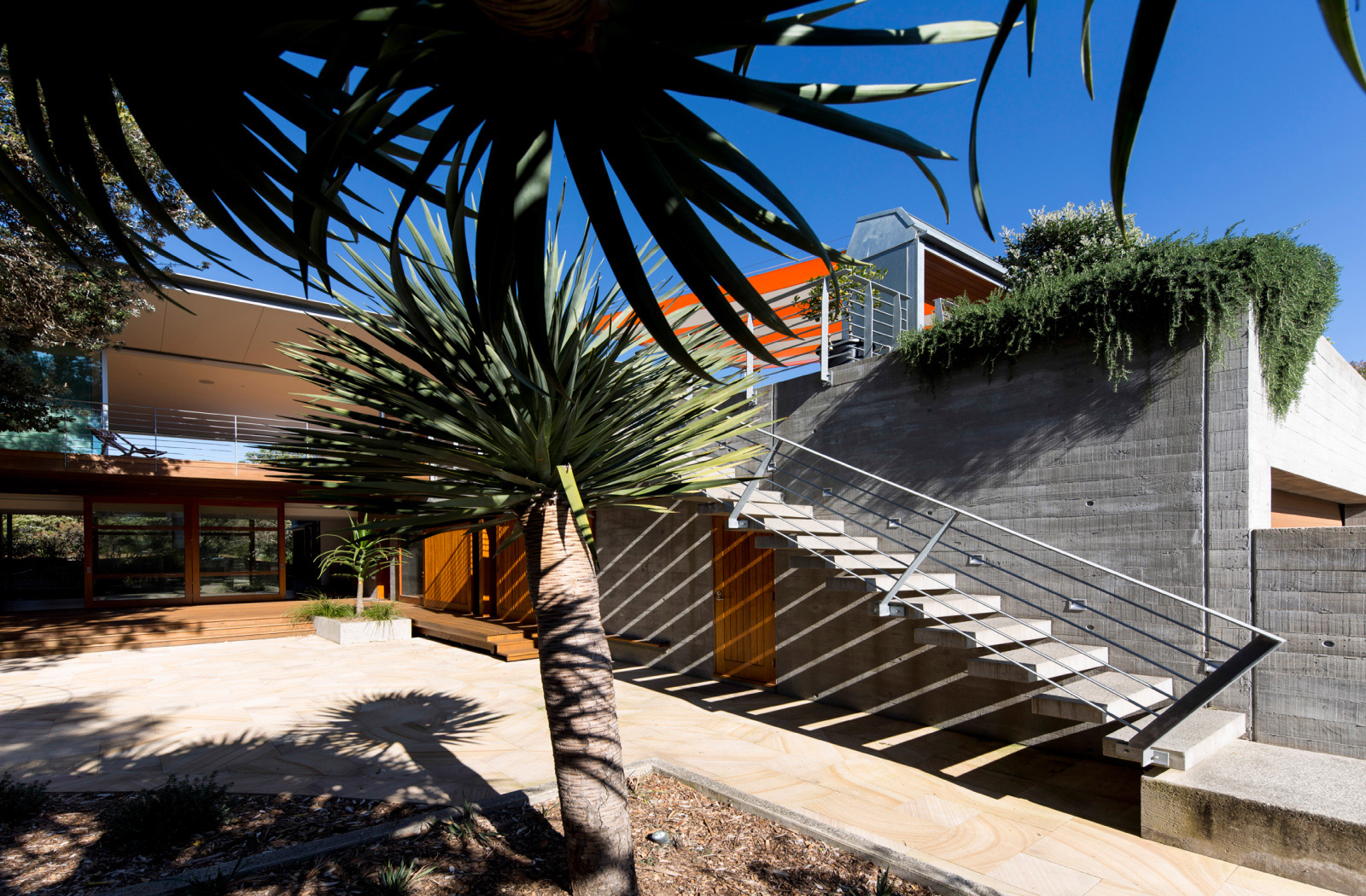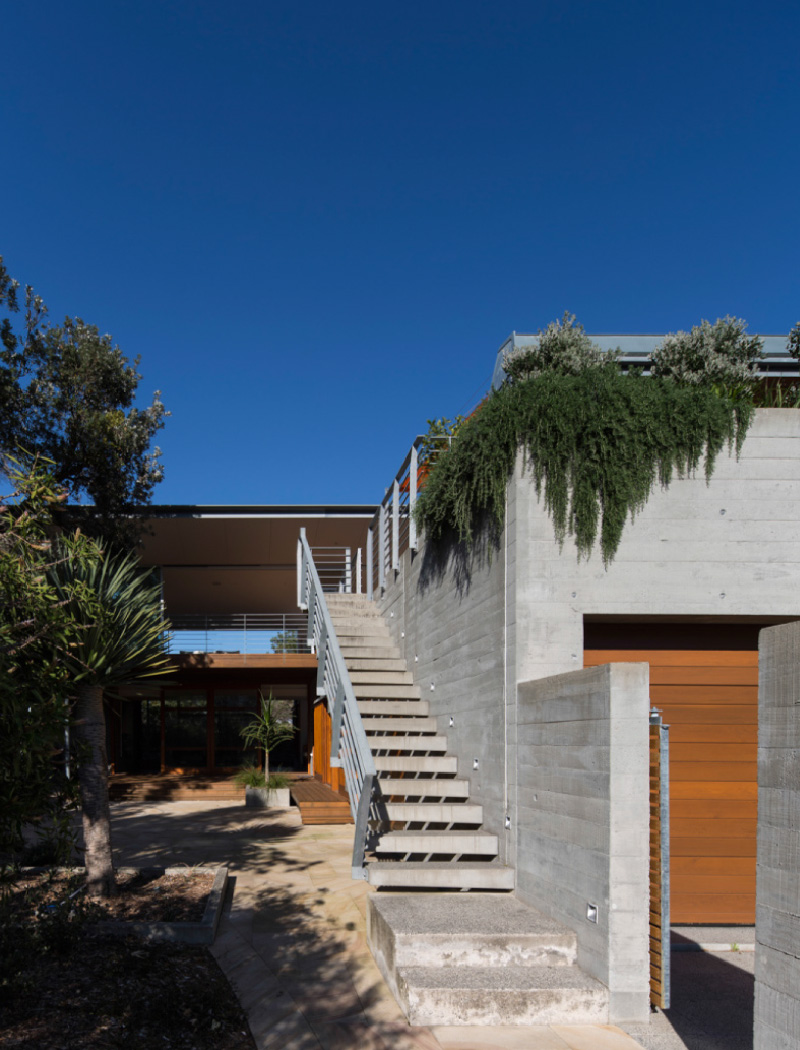 Shortlisted



2010 NSW AIA Residential Award