Client: Transport for NSW
Year: 2006-2008
Scope: Design DA, Documentation
Team: Peter McGregor, Sonya Van de Haar with HASSELL
Location: Parramatta Station
Photography: Brett Boardman
Awards: 2008 NSW AIA Urban Design Award with HASSELL
The wall defines and forms the primary street address, image and identity for the new Parramatta Railway Station and it's associated Bus Interchange. The wall acts as a unifying urban plinth to the new and existing station structures. A continuous horizontal datum is aligned to the station platforms, whilst the constant grade changes of the street are absorbed below.
The wall masks a myriad of structural complexities; retaining wall, poche space, platform edges, services, etc, whilst projecting consistent and rich detailed concrete relief and polychrome painting at a grand urban scale. The "artwork" elevated onto the wall is based on ideas of people and landscape, culture and nature. It is both sculpture and painting, combining light and colour in a constant interplay of pattern and relief.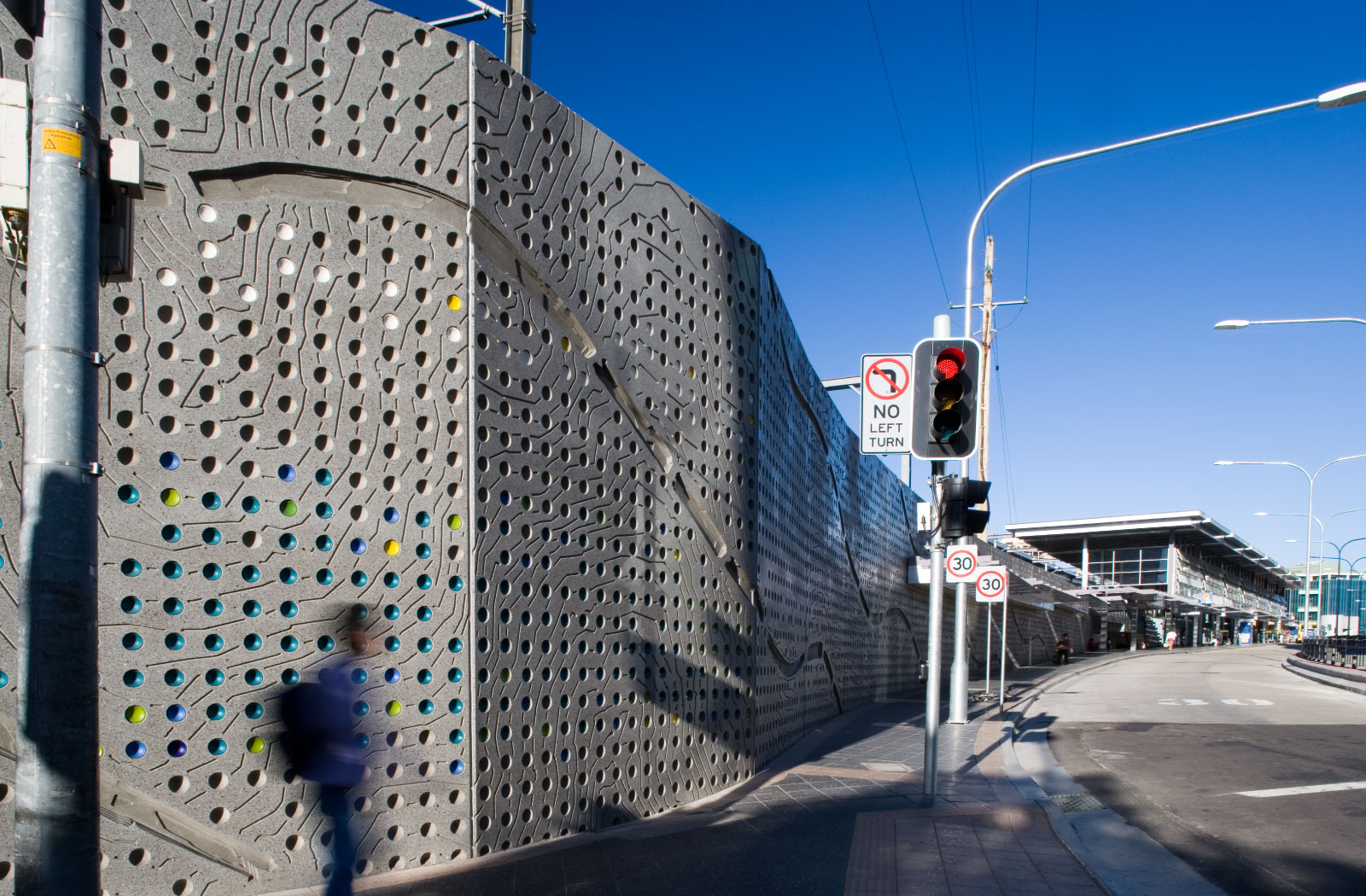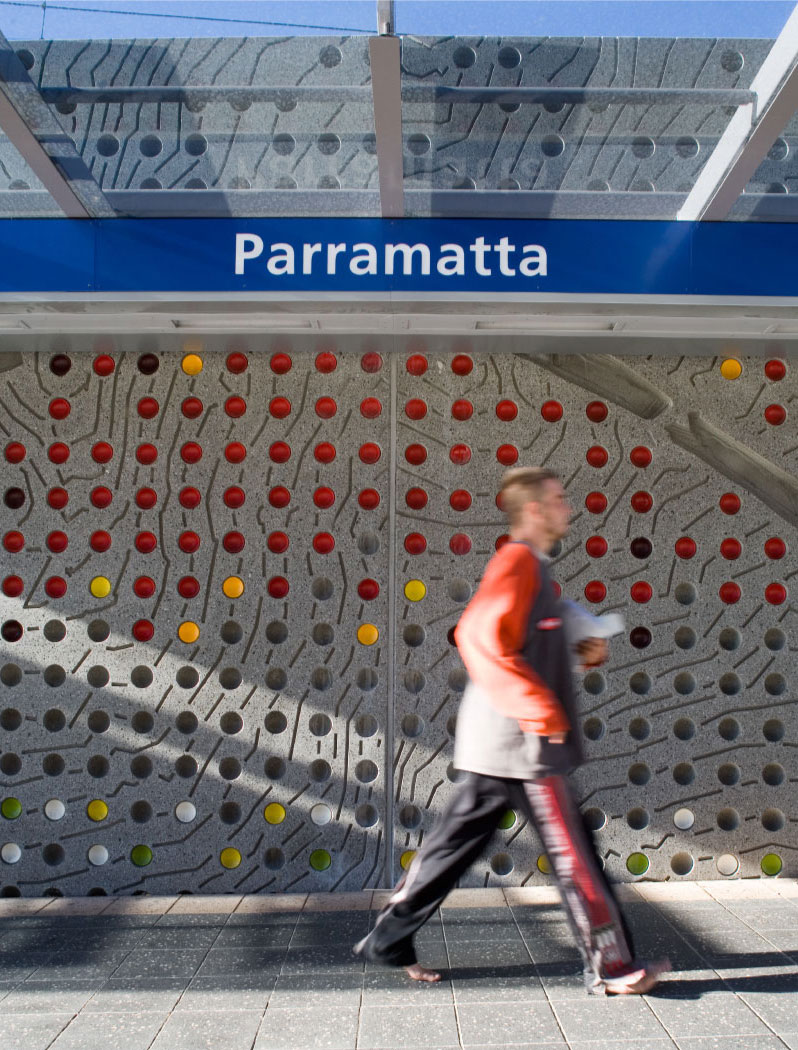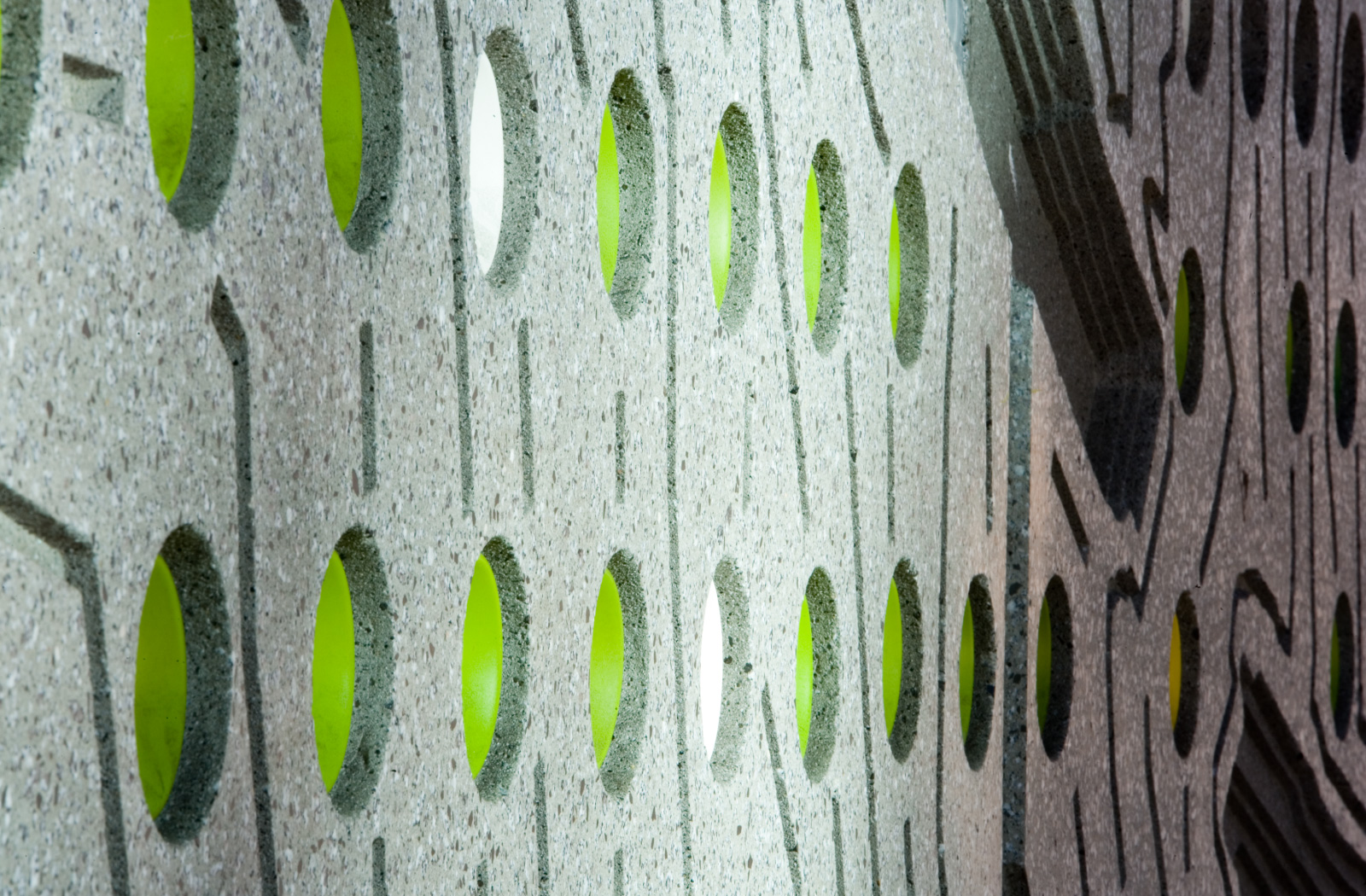 Winner

2008 NSW AIA Urban Design Award